Tilting kettle HKNS | Tilting bulk cooker HKNS
Model: HKNS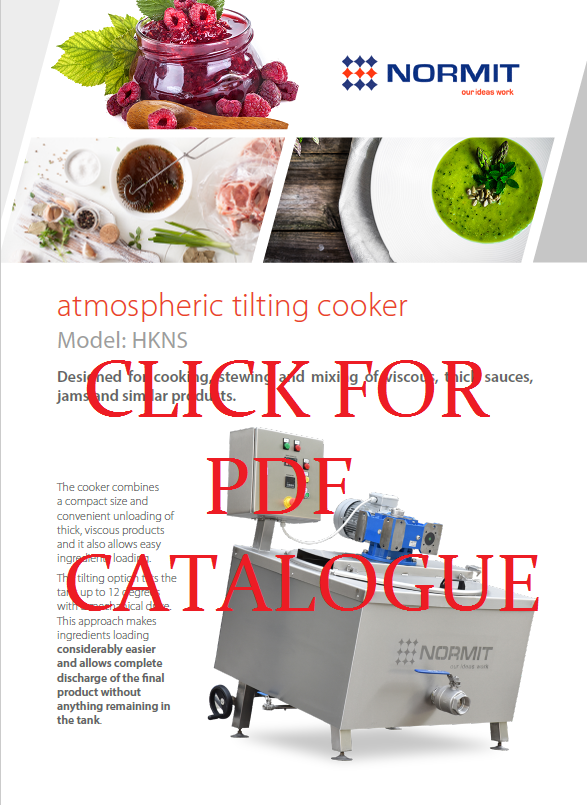 Constructed to cook, fry, stew and mix of viscous, thicker condiments, marmalades or related products. The cooking equipment is a combination of compact proportions and comfortable discharging of thicker, viscous materials and it enables simple material feed.
The tilting version tilts the vessel up to 12 degrees by means of a mechanical drive. This method guarantees easy material feeding and enables thorough unloading of the finished product with nothing left in the vessel.
Cooking Equipment - Characteristics:
Manufactured completely from stainless steel.
Triple-layer construction with a durable thermal insulating layer.
Sanitary outside jacket from highest quality glossy stainless steel.
Reinforced high-power drive.
Strengthened stirrer fixed in the lower part in 2 areas. The construction of a mixer features a comprehensive design with diagonal blades which guarantees stirring of the whole material. If this cooking equipment is used to fry products, the agitator may be fitted with scrapers for continuously sanitating the walls.
No unmixed areas plus no areas challenging for washing, where the material collects.
Intense steam heating with a pressure of up to 4 bars.
Mechanism for automatically tilting the working vessel for full and comfortable discharging of viscous materials challenging to drain.
Big draining valve.
Fixating of the cover when open.
External control panel for the staff's benefit, semi automated control mechanism in the standard version.
The working vessel may be tilted with automatic drive and a gearbox.
Optimum balance between the equipment height and capacity for comfortable feeding of the cooking material. Feeding is performed  simpler with tilting the machine.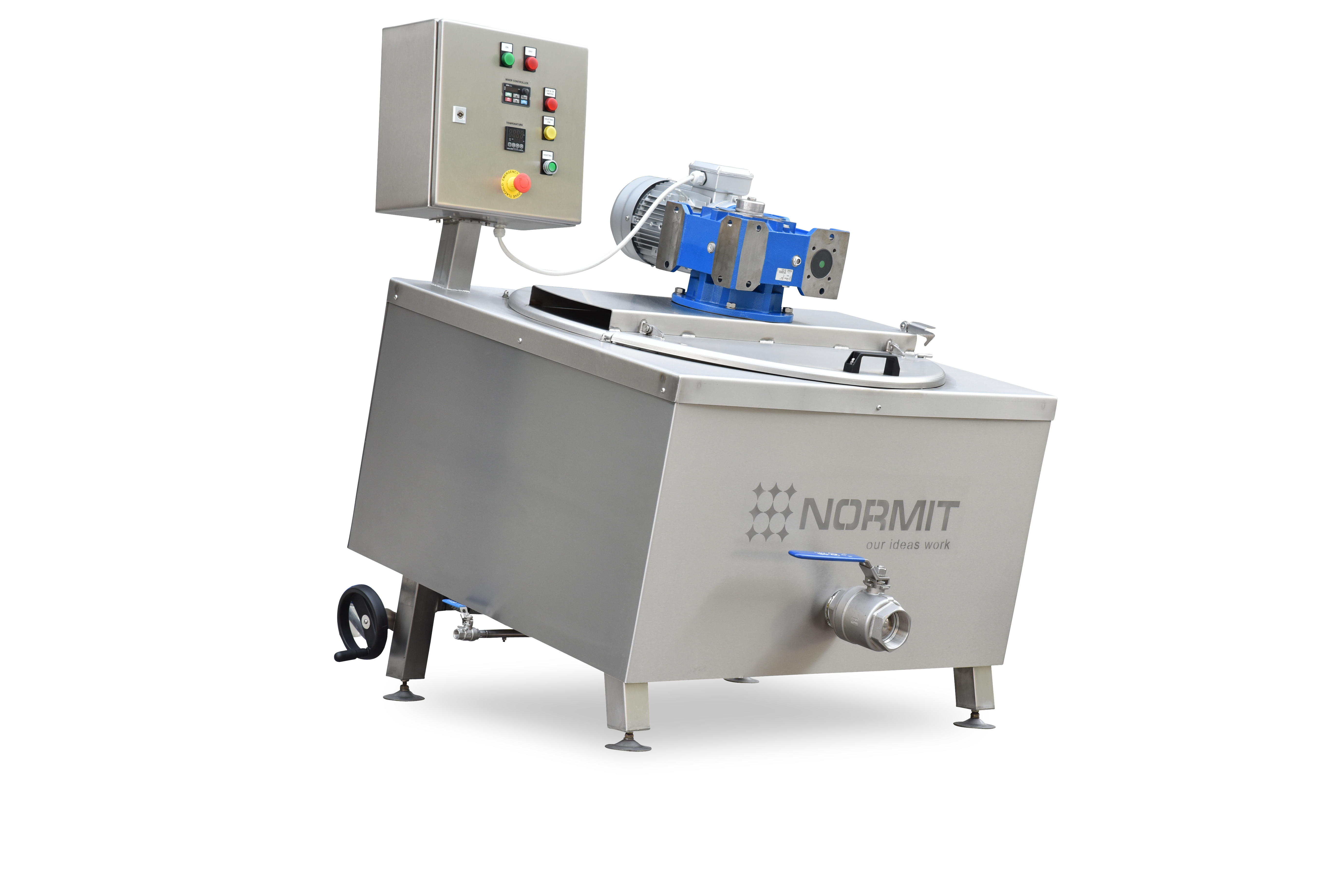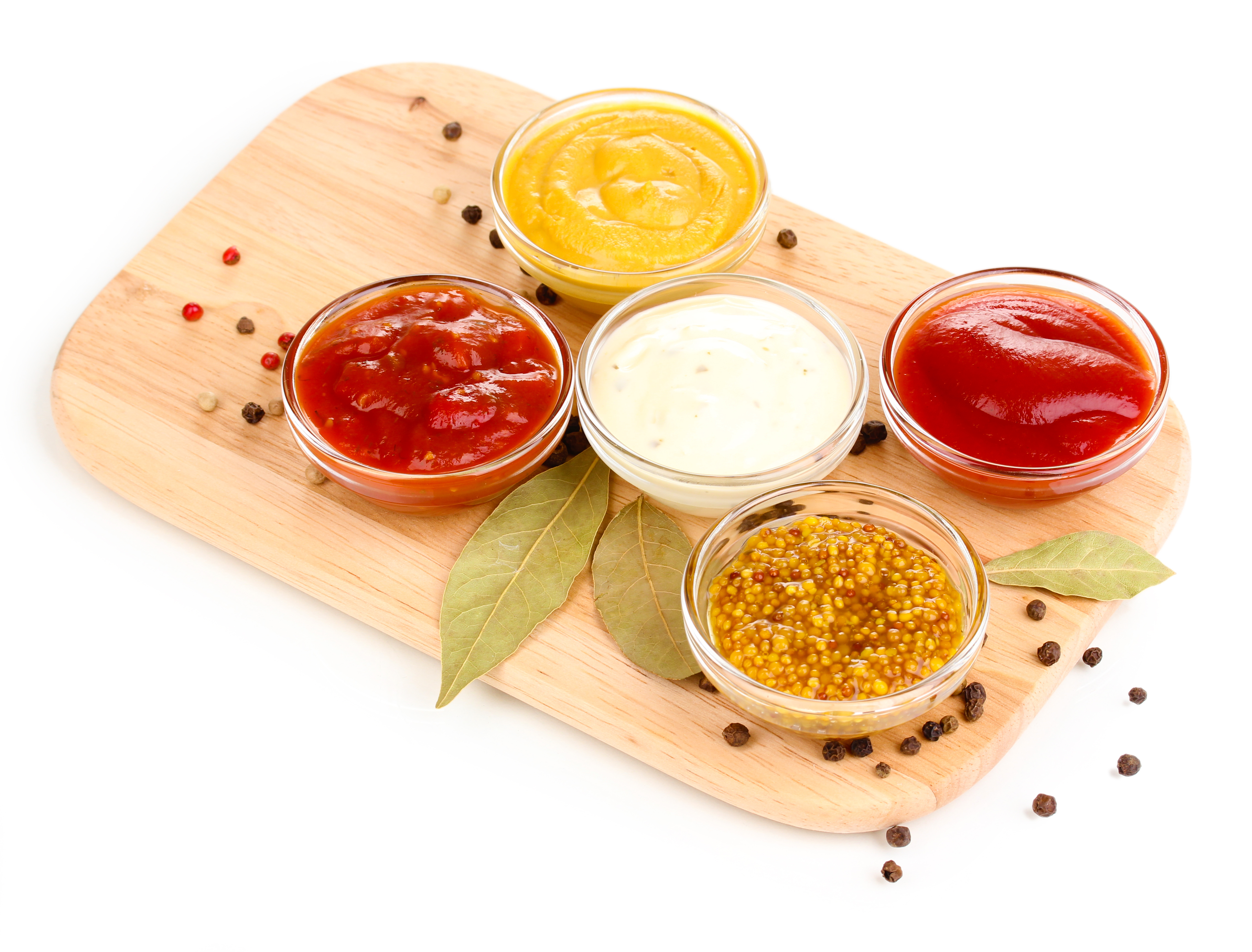 Restaurant Equipment - Optional:
Made from AISI316
Automated control mechanism
Clean In Place heads
Electric heating
Steam heating with high pressure steam up to 8 bars
Agitator with scraper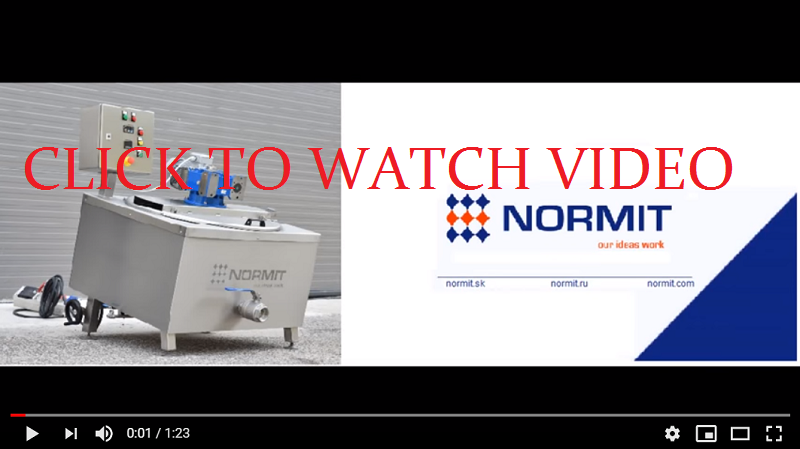 For more information, or for a free consulation, send us an email to This email address is being protected from spambots. You need JavaScript enabled to view it.