Vacuum pan VE 100 | Jam making machine
Model: Vacuum pan VE 100
Ongoing processes:
Cooking, boiling and steaming fruit and vegetable masses, boiling raw materials at temperature exposure and mixing.
Vacuum pan VE 100 | Jam making machine - Areas of use:
making jam, marmalade
the production of tomato puree and pasta
cooking various sauces
canned vegetables, fillings for marinades
vegetable and fruit juices
dairy industry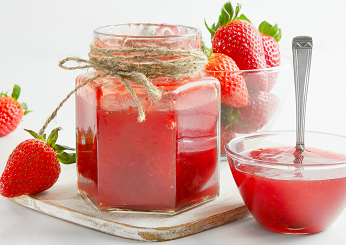 Vacuum pan VE 100 | Jam making machine | The vacuum evaporator is a hermetic, three-layer cylindrical shape, which consists of an inner vessel with a stirrer and an outer steam jacket with thermal insulation located at the bottom of the device.
On the lid of the appliance there are control and loading hatches as well as a trap to capture large particulates of the product that is removed from the steam insulation. The unloading of the finished product is done from the bottom. The mixer contains a mixer and a vacuum pump to create a vacuum inside the tank.
All parts that are in contact with the product are made of high quality AISI 304 stainless steel.
Other components:
Window glass
Various types of mixer
Fluoroplastic scrapers for mixer
Frequency inverter for smooth speed control
Sterilization System in Place (SIP)
Washing System in Place (CIP)
Electronic speed indicator of the stirrer
A wide range of accessories allows you to use a vacuum evaporator for any technological process you need.
Making Jam - Principle of operation:
The product is heated with a steam jacket, which is equipped with a manometer and a safety valve. Due to the vacuum in working capacity, the boiling point of water decreases. Depending on the technology, the boiling point in the vacuum may drop from 93 to 60 ° C. The condensate is drained through the pipeline located at the lower part of the bottom. If necessary, the apparatus is equipped with a sampling device. The vacuum evaporator is operated by an electronic control panel that includes installation, a vacuum pump and the speed of the agitator.
Vacuum pan VE 100 | Jam making machine - Advantages:
Low electricity costs
Low maintenance
High performance
High reliability
Easy cleaning and maintenance
No "dead zones"
High safety
It is possible to set modes for different products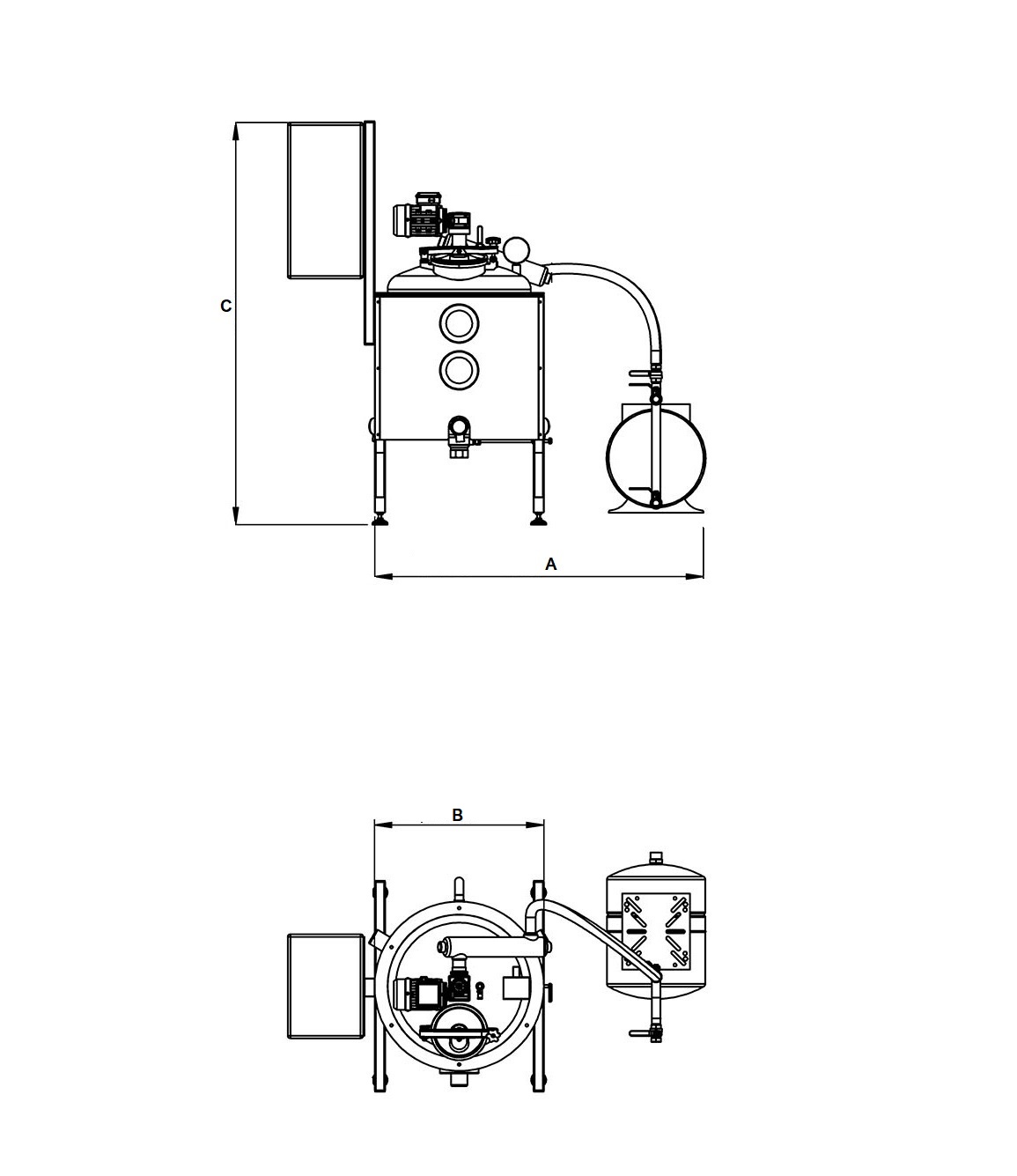 Dimensions of Vacuum pan VE 100 | Jam making machine:
A: length, mm   1 264
B: width, mm        800
C: height, mm   1 540