Industrial mixing kettle - NORMIT
Catering electric cookers with agitator are selling at a great price, cooking machines with excellent cooking results, designed to be placed in small place where edges might cause issues.
To find out more about our cooking machines, drop us an email to This email address is being protected from spambots. You need JavaScript enabled to view it. 
Round cookers with automated stirring
Modern construction of these cookers, a circular outer body with round operating vessel. It integrates the benefits of boiling with automated stirring. It is constructed to be placed in corridor or tight areas where pointed edges can cause issues, enabling a comfortable operation around the cooker. 
Cooked material: 

soup
sauce
pasta
rice
different kinds of boiled food
broth
jam
Stirrer may be adjusted
The stirring knifes may be altered for various kinds of cooked material and are conveniently detachable.
Huge application 
Arriving at the the boiling point in 80 - 90 min. Constructed to be used in catering industry, professional, school kitchens, or food processing factories.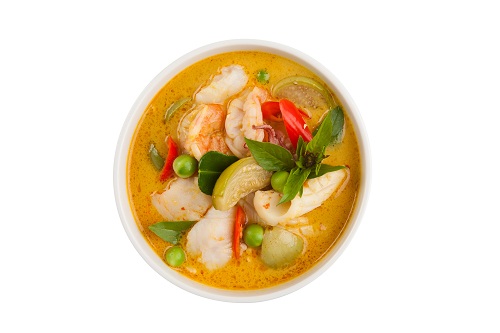 Catering cookers created in Europe, innovative technology with higher quality components
Due to the innovative technology or higher quality components, these cookers achieve the highest utility or cleaning needs. Our entire sortiment of cookers have indirect heating, which signify that the primary heating vessel comprises of a double jacket. All parts coming into touch with food are construct of acid resistant stainless-steel 1.4301 while housings are constructed out of stainless steel 1.4509. 
Boiling equipment with indirect electric heating.
Heating in this cooker is generated with high pressure steam created in an integrated evaporator. Therefore, steam is warming up the entire capacity of the cooker. This method causes these cookers to be ideal for boiling jam, soup, chutney, sauces or similar products.
For more information about our professional cooking equipment, send us an email to This email address is being protected from spambots. You need JavaScript enabled to view it.