Honey creamer CH Profi
Model: Honey creamer Normit CH Profi
65 / 130 / 300 / 400 / 670 / 800 / 1 300 / 2 700 / 3 300 
The CH honey creamers are a comprehensive high performing mechanism, and due to its interchangeable construction and many different choices, may be used for manufacturing of creamed honey, in big or small capacity.

All CH equipment contains an automated control mechanism, allowing programming the specific required mode of honey processing.
Honey creamer with reduced crystallizing time
The Profi range of Normit CH creamer enables production of cream honey commercially due to the substantial decline in crystallizing time. The Profi version contains all the choices of the Medium version, plus a vacuum mechanism, that enables decreasing the time of making cream honey to 3.5–4 hours (crystallizing alone, not counting initial processes).
The Profi version enables air formations to be effectively removed from the material, facilitating the creation of crystals at a certain size, which substantially boost the shelf life of the cream honey.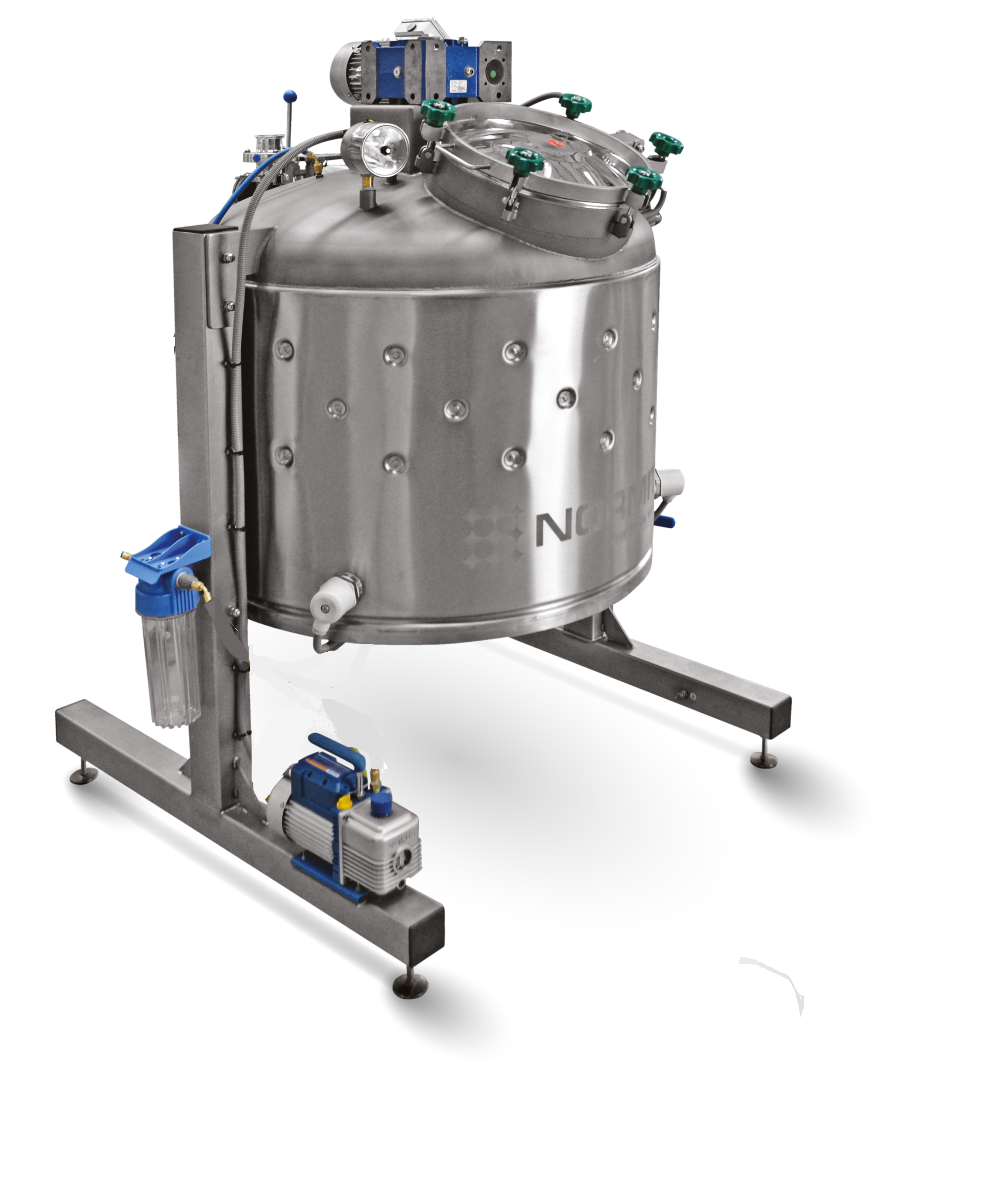 Model: CH Profi 400                                                 Model: CH Profi 800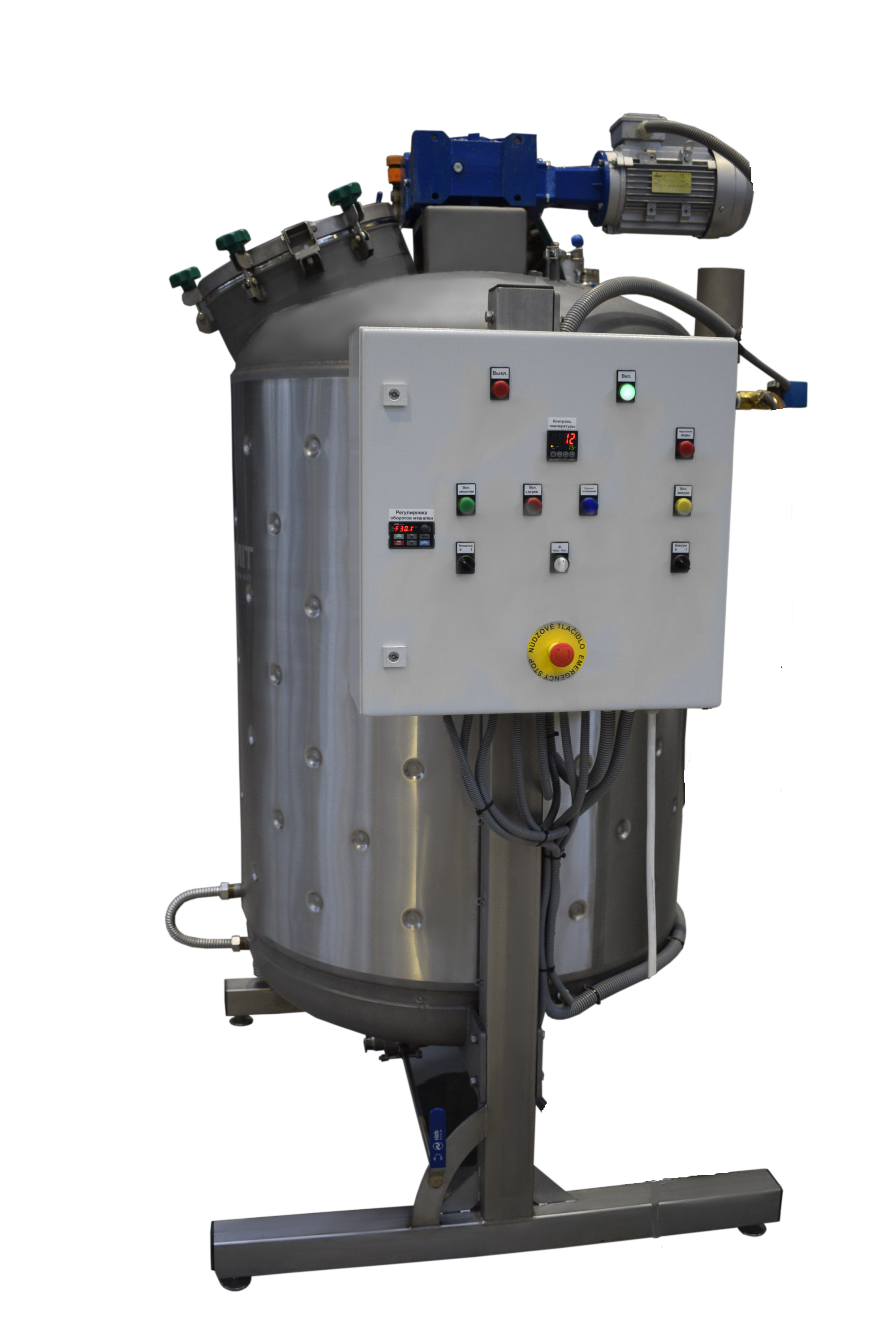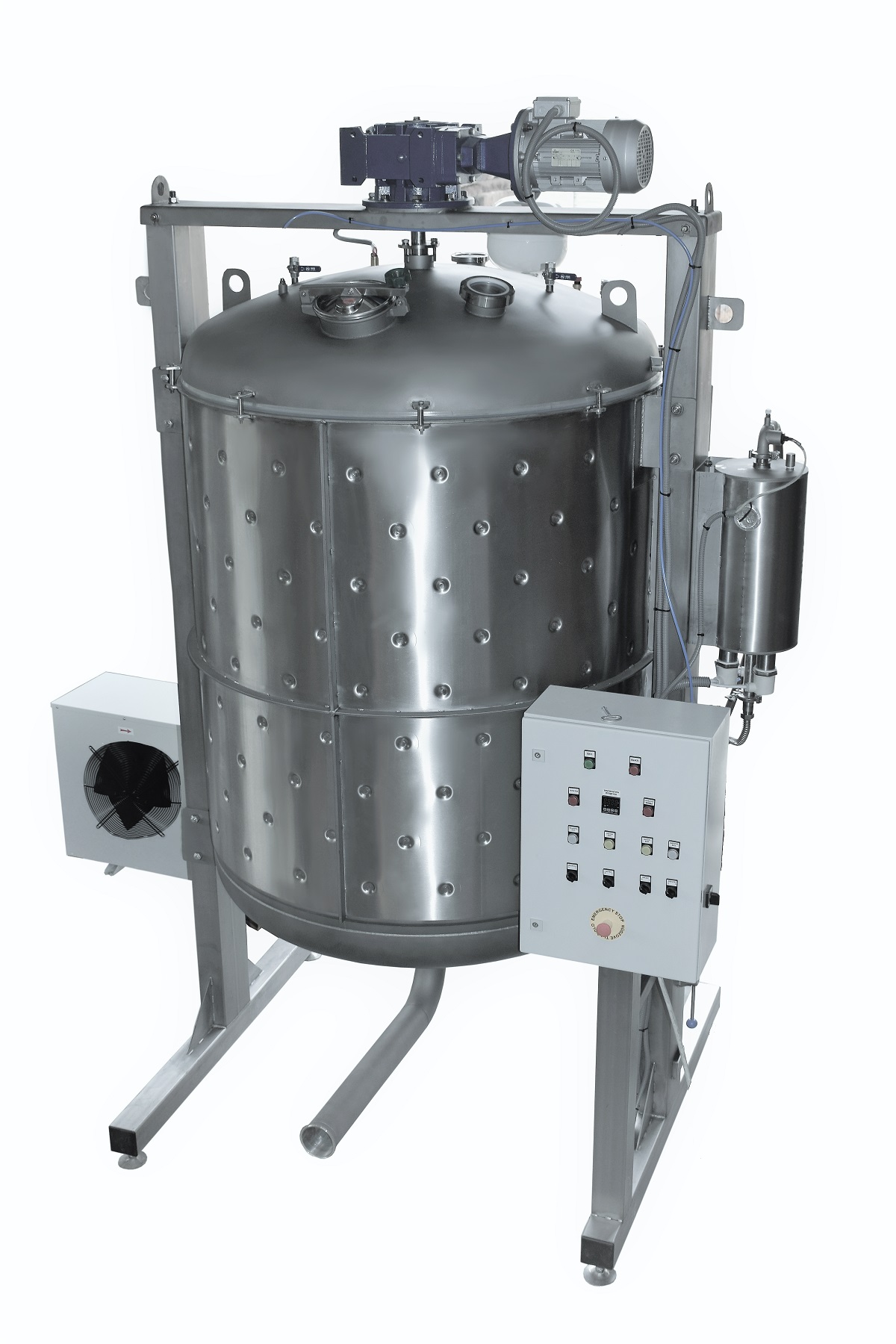 Model: CH Profi 1300                                          Model: CH Profi 2700, 3300
| | | | | | | | | | |
| --- | --- | --- | --- | --- | --- | --- | --- | --- | --- |
| Model: Profi | 65 | 130 | 300 | 400 | 670 | 800 | 1 300 | 2 700 | 3 300 |
| Batch load,kg | 65 | 130 | 300 | 400 | 670 | 800 | 1 300 | 2 700 | 3 300 |
| A: length,mm | 1 120 | 742 | 1 600 | 1 985 | 1 500 | 1 514 | 1 700 | 2 350 | 1 900 |
| B: width, mm | 850 | 879 | 1 200 | 1 780 | 1 290 | 1 428 | 1 600 | 1 675 | 2 000 |
| C: height,mm | 1 380 | 1 408 | 1 950 | 1 665 | 2 100 | 2 707 | 2 500 | 2 590 | 3 400 |
For information in Russian language please follow the link кремовалка