Honey filter UPH - NORMIT

Honey filter UPH - NORMIT is an efficient solution for commercial honey filtration from different inclusions in agreement with the customer's needs. Normit Honey Filtration System refers to batch honey cleaning installations. The equipment provides for the possibility of double filtration of honey: the original - in the form of coarse cleaning. The equipment is intended for use in the food industry.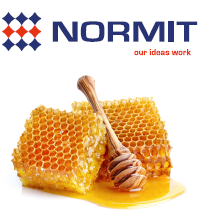 For high-output honey processing in plants that work continuously, the filter can be equipped with a continuous self-cleaning system that continuously or periodically discharges impurities. Depending on the mesh size and the pressure of the supplying pump, NORMIT filters can filter out standard impurities like larva, bee parts, wax, and others, and they can be used for fine filtration of honey if manufacturing sterile honey from which pollen has been removed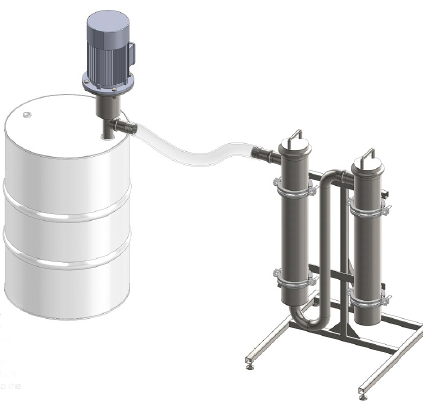 NORMIT filtered honey equipment:
sets apart honey from any bigger pieces such as larva, parts of deceased bees, and wax, that may effect the look of the honey or produce undesirable flavor and aroma when in storage
eliminates glucose crystals, that work as centers for crystallization plus cause accelerated saccharification of the honey while storing
eliminates pollen to produce sterile honey
BEEKEEPING EQUIPMENT - BENEFITS
NORMIT filters are of higher quality. These filters are manufactured entirely from stainless steel and constructed for heavy applications in industry.
The filter cartridges are changeable plus long-lasting.
High-quality filtered honey.
Universal application. Filters may clean honey from bigger parts or achieve ultrafiltration.
Simple care. The cartridges are easily removed, washing them requires only a few minutes.
NORMIT honey filters are used in commercial applications and integrated into a production line with a melter, homogenizer, honey dryer, and other equipment.
Honey is supplied into the filter by a pump.
For more informations please contact sales department: This email address is being protected from spambots. You need JavaScript enabled to view it.