Vacuum tumbler VC NORMIT / TUMBLING MACHINE
Model: VC 200 / 1000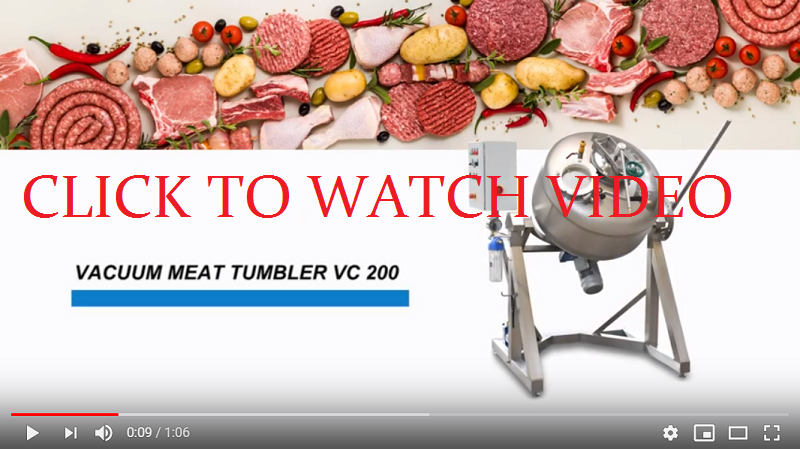 The vacuum tumbling machine is constructed for highest quality marinating, coating or stirring minced meat, with no damage to its form while conserving essential characteristics. The construction of the machine enables stirring, pickling or seasoning of fresh meat under vacuum, enabling the improvement of the quality of meat, intensifying the process of dispersion and infiltration of additives, obtaining products of exceptional quality from any fresh meat.
Using Normit Tumbling machine may naturally boost the yield of final material, enhancing its characteristics by advancing the processes of salting and maturating of fresh meat, removing the effects of oxidation, enhancing the form. The machine may be applied for various actions requiring vacuum.
How it works:
Portions of meat are located in a vessel in which a vacuum is generated by means of a vacuum pump.  
Repeated rotating of the drum ensures an even allocation of the temperature.

A unique characteristic of this tumbler is its multi functional feature. Following the processing, meat may be instantly cooked and cooled in the machine, with no need to move, therefore decreasing the costs.
Vacuum Tumbler - Suitable products:
 - a fish
- meat blocks
- some seafood
- some types of fruits and vegetables
- pet food
- other smoked products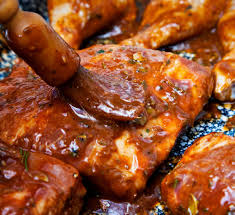 Sausage making machine - Ongoing operations:  
- heating
- vacuuming
- massaging
- cooling
- pickling
- cooking
Sausage Machine - Advantages:
Avoiding the loss of weight of raw materials due to the preservation of meat juice, which contains nutrients and especially proteins.
Vacuum technology intensifies the distribution and penetration processes of curing ingredients.
The process can be automated.
Vacuum improves the microbiological state of raw meat and stops the effect of oxidative processes.
Ability to transport equipment on wheels

Meat Marinade Machine - Design
Consists of working vessel with tilting. The speed of rotation of the blades of the mixing device is adjustable The unit is equipped with a control panel mounted on the frame. Parts of the device that are in contact with the product are made of food grade stainless steel.
 Model: VC 200
Model: VC 1000
Meat Processing machine - Dimensions:
| | | |
| --- | --- | --- |
| Model: |                      200 |                     1 000 |
| Geometric volume, L | 200 | 1 000 |
| A: length, mm | 1 500 | 2 050 |
| B: width, mm | 1 220 | 2 390 |
| C: height, mm | 1 900 | 1 950 |
For more information about our vacuum tumblers, or for a price quote, send us an email to This email address is being protected from spambots. You need JavaScript enabled to view it.