Honey Creaming machine | Honey processing | Honey creamer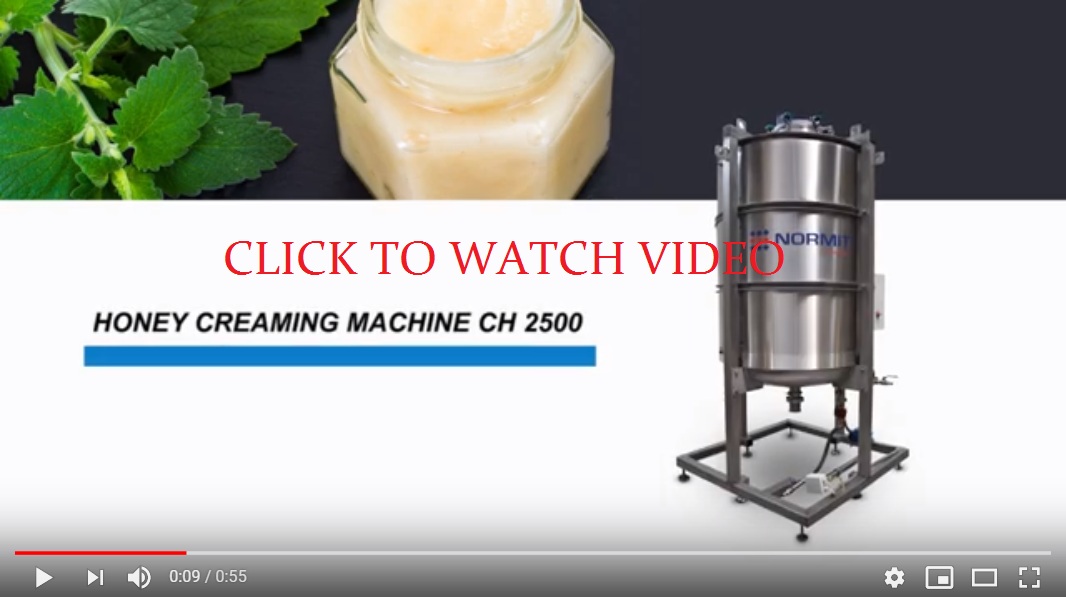 Commercial vacuum honey creamer for big or medium capacity honey makers.
Extensive high achieving honey creamer
The CH equipment is a comprehensive highly efficient mechanism, and due to its interchangeable construction and a big variety of choices, may be used for manufacturing of creamed honey, in big and also in smaller capacity, and no matter of the condition of the original material.
Honey creamer with automated control panel 
CH 2500 mechanism consists of an automated control panel, that enables programming a desired cycle of honey treatment. 
Creamer which prolongs a shelf life
of honey
The Profi variant enables air inclusion to be effectively removed from honey, while assisting the creation of crystals in essential volume, plus substantially prolongs the shelf life of the prepared product.
Reducing crystallizing time

CH equipment allow manufacturing cream honey commercially thanks to the substantial reducing in crystallizing period. The Profi variant details all benefits of the medium variant, plus a vacuum mechanism, that enables decreasing time for preparation of cream honey to 3 hours. In compare to other creaming machines, that take 72 hours.
Regulated crystallizing

The CH equipment was designed for accomplishing regulated crystallizing of melted honey. The honey is crystallized in a distinctive stirring method using a specifically formed stirrer, followed by chilling of honey plus keeping its temperature at the required degree. The automated control panel swaps the stirring and idle cycles so the optimum crystallizing is accomplished.  
Optional accessories:
We offer different capacity honey creaming machines. For a free consultation, send us an email to This email address is being protected from spambots. You need JavaScript enabled to view it.
For information in Russian language please follow the link кремовалка