Y- shaped equipment
V-blade mixer/ y-shaped mixer V Blender/Mixer Y-Blender/Mixer
V Shape Blender/Mixer Y Shape Blender/Mixer V Mixer/Blender
Y Mixer/Blender
mikser w kształcie y
Zmiešavač tvaru y

Mixer - Y-shape is a double container having a top angle of 90 °. The mixing system is intended for solid products, it is divided into two parts.
Purpose:

This type is intended for thorough mixing, while maintaining the open structure of the enclosed product with a relatively low energy and short mixing time
Usage

Efficiency is achieved by: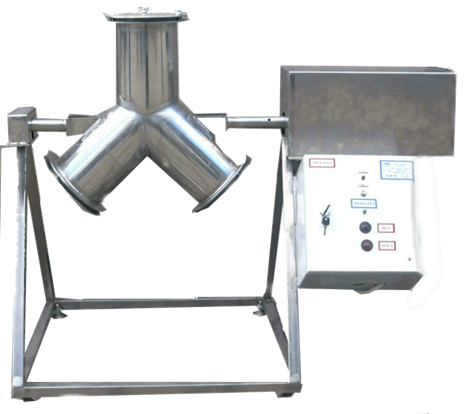 When turning

the parts

of

material

are

mix

 

    

Blending

minimizes the

negative effect

of centrifugal force

.

    

The use

of several

different materials

,

in two equal

volumes and

their subsequent

connection.

    

Infinitely variable

rotational speed of the

stirrer

frequency converter

enables optimal

and efficient way

of mixing.
Benefits
Model
SMU-Y
-50

SMU

-Y
-100

SMU

-Y
-150

SMU

-Y
-200

SMU

-Y
-250

SMU

-Y 
-300

SMU-Y 


-500

Capacity
35
70
110
140
180
230
380
Power engine, kW
0,5
0,75
1,1
1,5
2
3
5.5
Geometric volume
50
100
150
200
250
300
500
Rotation speed
28
* Теchnical parameters can be changed according to customer requirement