Y - Blender NORMIT
Y - Blender NORMIT is a double container having a top angle of 90 °. The mixing system is intended for solid products, it is divided into two parts.
Purpose of Y mixer:

This type is intended for thorough mixing, while maintaining the open structure of the enclosed product with a relatively low energy and short mixing time
Usage of Y blender

Pharmaceuticals (Supplements, silica, sugar, tablet coating
Chemicals (Adhesives, agricultural supplements, plastic powders, cement mixes, glass ingredients, insulation materials)
Food & Beverage (Sugar, spices, dextrin, chocolate mixes)
Cosmetics & Daily care (Baby powder, tooth paste, cosmetics creams)
Efficiency is achieved by Y blender: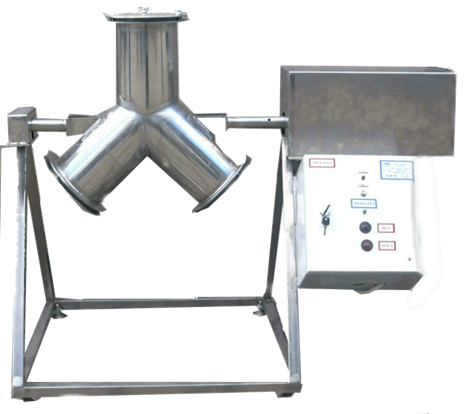 When turning

the parts

of

material

are

mix

 

    

Blending

minimizes the

negative effect

of centrifugal force

.
    

The use

of several

different materials

,

in two equal

volumes and

their subsequent

connection.

    

Infinitely variable

rotational speed of the

stirrer

frequency converter

enables optimal

and efficient way

of mixing.
Benefits
Parts are mixed thoroghly
These mixing minimize the negative impact of the centrifugal force
Continuous regulation of speed of rotation of the mixing device by frequency converter enables optimal and efficient method of mixing
Shortening the time of mixing compare with conventional mixers
Easy to use and control
Model
SMU-Y
-50
SMU-Y
-100
SMU-Y
-150
SMU-Y
-200
SMU-Y
-250
SMU-Y 
-300

SMU-Y 


-500

Capacity
35
70
110
140
180
230
380
Power engine, kW
0,5
0,75
1,1
1,5
2
3
5.5
Geometric volume
50
100
150
200
250
300
500
Rotation speed
28
* Теchnical parameters can be changed according to customer requirement