Burger Making Machine | Burger patty maker
Automated former for meat patties guarantees exceptional quality of the final patty - Meat fibers arent broken or damaged. 
Forming equipment for forming patties of any kind of form.

Normit s.r.o. invented high volume former machines for commercial use. The former was designed for forming minced meat, chicken, fish. Former enables you to produce material in any type of form you need. It is perfect for manufacturers of all types of patty – burger patty, chicken patty, sausage patty, fish patty and more. 
PATTY FORMER -SUITABLE PRODUCTS:
hamburger patties
poultry patties
sausage patties
fish patties
Meat forming machine with easy and fast changeover to a new product.

High speed production of exact-weight
patties. Former machine is designed for nearly all kinds of products. The machine enables you to produce different kinds of forms and use variety of materials.
Excellent quality of the final formed patty
Meat tissue is not damaged on Former 600, rather it keeps its organic alignment so that the final product has an excellent structure or eating characteristics. The forming machine manufactures formed materials with exceptional shape holding and weight precision while using air to discharge the products.
Meat patty former - Principle of operation

Forming is done in the following steps:
Filling of the material into the hopper
Feeding of the pressing vessel by feed screws
Pressing the product into the holes of the forming plate
Discharging of the product 
Commercial patty equipment - Advantages:
Meat of almost any shape.
Simple design.
Easily produced gourmet patties and burgers.
Simple changeovers make it easy to produce various size and shape patties.
Easily replaceable molding plates guarantee a minimum changeover time.
High quality with excellent preservation structure.
Includes a programmable PLC that optimizes the molding cycle for each individual product.
low maintenance costs guarantee good value and quality.
Hopper design and feeding system provide easy cleaning during the transition to
another product material.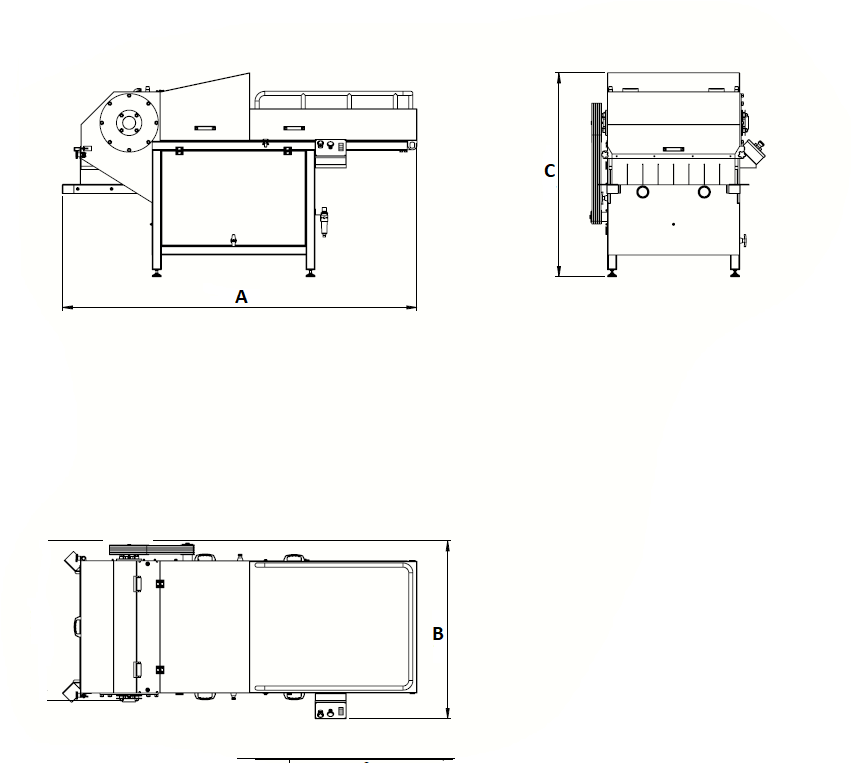 For more information about our automatic forming machines, send us an email to This email address is being protected from spambots. You need JavaScript enabled to view it.