Meat forming machine FORMER 600 - NORMIT
Former
Model: Former 600
The Meat forming machine is suitable for working with meat, poultry, fish. Forming machine Former 600 allows you to produce products in a rectangular, round or triangular shape.
The high-speed burger forming machine Former 600 produces the lightest, fluffiest, juiciest and most tender patty you´ll ever taste. Use it to produces all types of patties – hamburger patties, poultry patties, sausage patties, fish patties and more. Meat fibers are not crushed or destroyed on Former 600 – instead they retain their natural alignment so that the finished patty has the superior bite, texture and eating quality of a hand-made product.
Advantages:
Meat of almost any shape.

Simple design.

High production capacity.

Easily replaceable molding plates guarantee a minimum changeover time.

Molding former machine is suitable for almost all types of products.

Allows you to make a variety of forms and work with different materials.

High quality with excellent preservation structure.

Easy and fast changeover to new product.

Includes a programmable PLC that optimizes the molding cycle for each indivudual.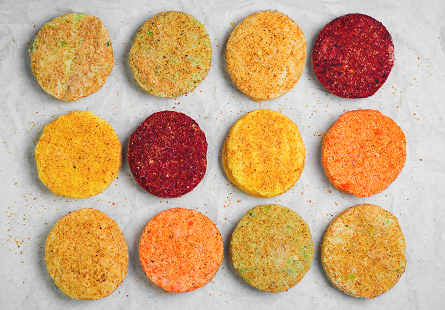 Efficiency
Patty forming machine conditions has high reliability and provides production capacity up to 800 kg / h, while low maintenance costs guarantee good value and quality. Hopper design and feeding system provide easy cleaning during the transition to another product material. Bunker rises easily, providing access for cleaning and replacement of equipment.
Accessories:
·  The molding machine has a modular construction, due to which the installation of molding  accessories takes only few minutes.
·  Fully integrated gear.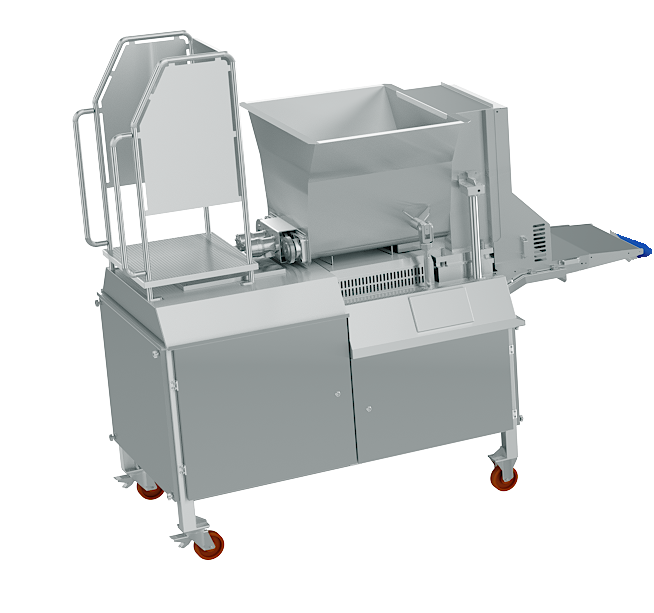 Dimensions:
A: lenght, mm 2 960
B: width, mm  1 201
C: height, mm 2 567