Melters
Melters are used for solid or molten fat frozen blocks of animal and vegetable origin (butter, margarine, cocoa butter, chocolate sauce, etc.), and keep them in a molten state at a certain temperature.

It is used in industry for the production of margarine, mixed oil, ice cream, condensed milk, filled, creams, ointments, oils, etc..
Products:


    

In the food industry

:

oil

,

spreads

, ice cream, margarine,

chocolate

frosting

, preparation

of condensed

milk

filling

, butter
    

In

pharmaceuticals and cosmetics

:

creams

,

fats

,

ointments, gels,

Processes: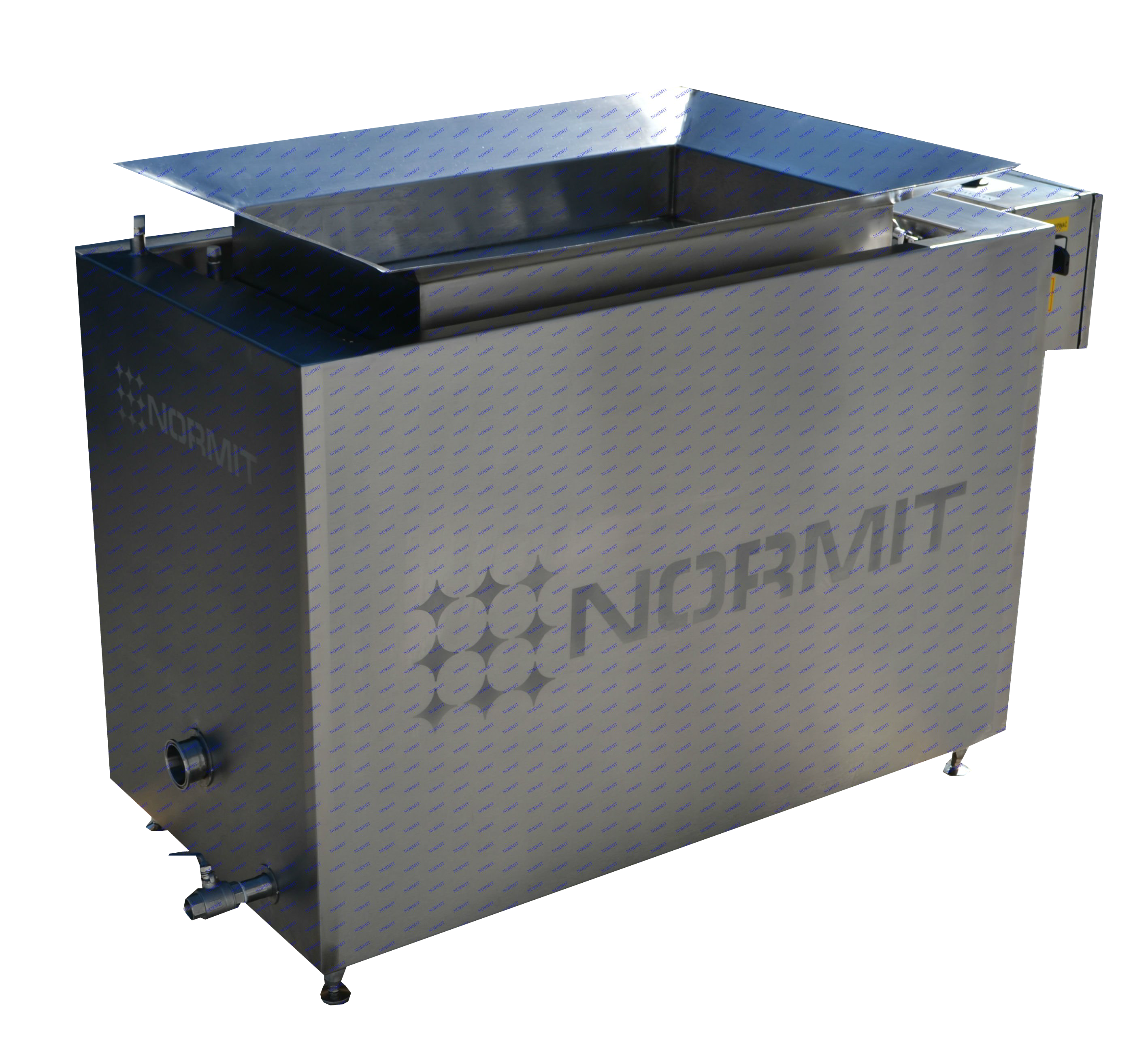 Melter is triple-jacket tank, mounted vertically on the legs. Inside the melter are electric heating elements. The maximum temperature of the heating fluid is 150 ° C.

Controling

is ensured by automatic control (PLC), which is designed for more complex machinery, equipment and production lines, where it is necessary to record the temperature, temperature sensing, signaling limit.
Benefits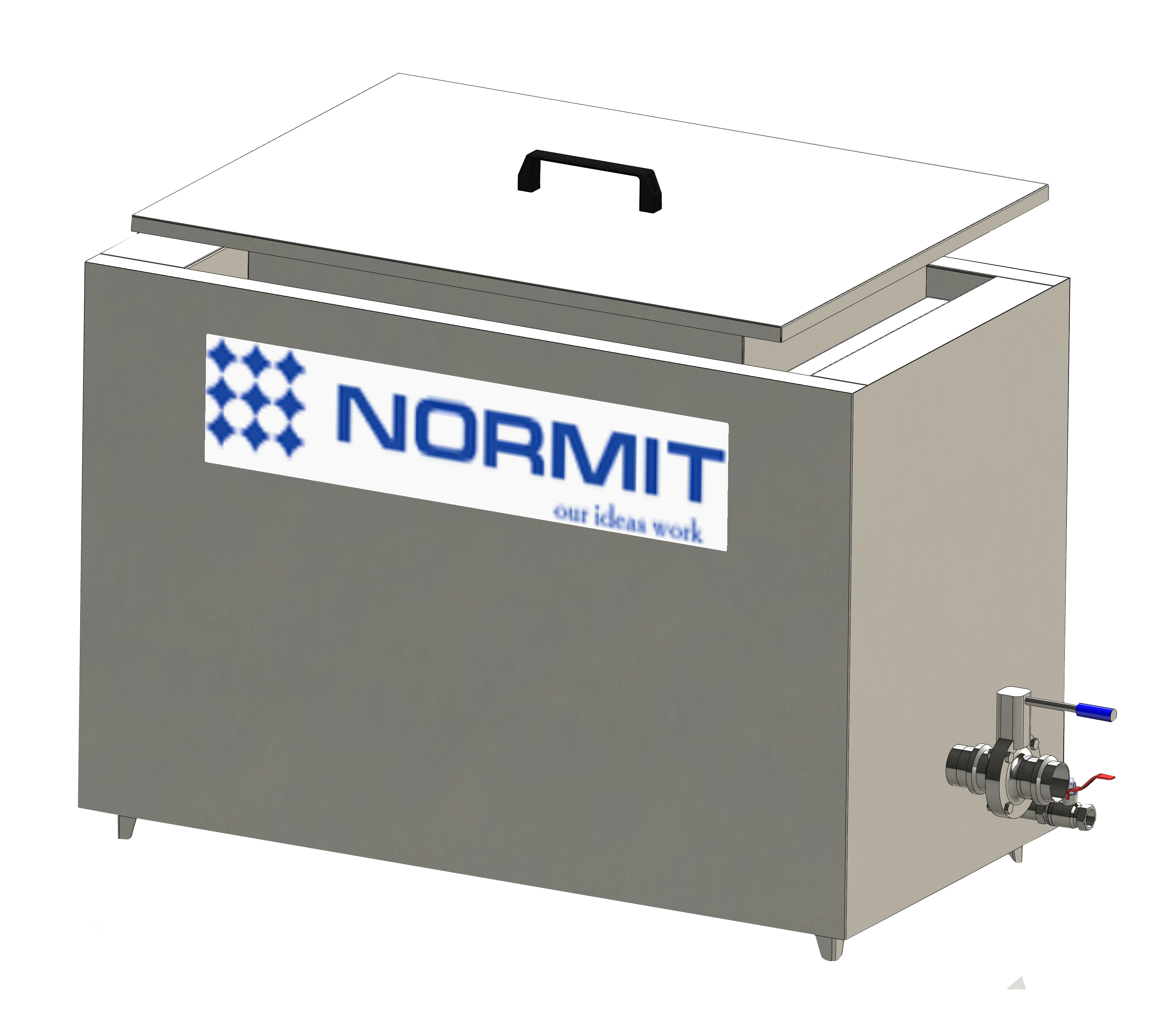 quality construction

low cost

Easy maintenance

and

cleaning

easy manipulation



Variants:


Melter

with electric heating

Melter

with

steam heating
Technical parameters

Model
NorMelter-0,1
NorMelter-0,2
NorMelter-0,3
NorMelter-0,4
NorMelter-0,6
NorMelter-1,0
NorMelter-1,6
Volume, l
100
200
300
400
600
1000
1600 a viac
Power, kW
12
20
20
24
32
45
61,5
15 to 60
Speed, rec/min
0 to 150
Material
AISI 304, AISI 316
 Dimenzions

| | | | | | | | |
| --- | --- | --- | --- | --- | --- | --- | --- |
| Dimenzions mm | NorMelter-0,1 | NorMelter-0,2 | NorMelter-0,3 | NorMelter-0,4 | NorMelter-0,6 | NorMelter-1,0 | NorMelter-1,6 |
| A | 300 | 460 | 560 | 820 | 580 | 915 | 860 |
| B | 950 | 1000 | 1500 | 1360 | 1520 | 1333 | 1530 |
| C | 350 | 360 | 360 | 380 | 710 | 712 | 740 |