Pasteurizer Milk | Cheese | Ice cream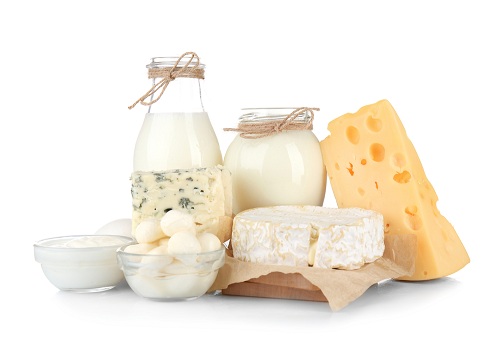 Dairy Pasteurizing equipment is heat exchanger for the heat treatment of dairy, for the manufacturing of cheeses such as feta, yogurt, solid cheeses, and others.
We have various kinds of pasteurizing equipment on our offer, to know more, email us at This email address is being protected from spambots. You need JavaScript enabled to view it. 
Milk pasteurizing machine is an exceptional equipment invented by experts who understand completely the knowledge of milk storing, preservation or processing. Dairy Pasteurizering equipment has been constructed out of highes quality components using the latest technological advances. All components are very reliable made in EU while ensuring a lengthy and uncomplicated production. Available are dairy pasteurizers in volumes 50, 100, 200, 300, 400, 500, 650 liters. 
2 kinds of dairy pasteurizing machinery accessible:
Milk 
Cheese
Diary Pasteurizing Machine - Characteristics
Simple design made out of AISI 304 components.
Exceptional insulating properties of a container with double wall plus an environmentally friendly polyurethane foam.
Heat exchanger made using laser automation, made for quicker water movement providing excellent effectiveness plus a combination of energy savings plus long endurance.
Fitted stirrer engine with a unique stirrer.
Alterable strong stainless steel legs for adjusting on irregular floor.
Stainless steel bar for measuring of the product.
Stainless steel sensoring system NTC IP68 AISI316 for controlling temperature.
Various volumes.
Computerized controlling panel with touch screen for simple controlling of the pasteurizing method.
Dairy Pasteurizer - Features
Thermal dairy treatment (heating, chilling, mixing) is completely regulated by configurating software.
Automated starting and stopping of the mixer.
Signalling for completing of all steps.
OPTIONAL:
HEATING Warm water supply into the equipment circuit may be accomplished by gas, boiler or electric heating system
CHILLING Ice-banks are used for cold water supply to the machine circuit. 
MILK PASTEURIZING MACHINE
MIP pasteurizer was constructed especially for the heat treatment of milk and represents the most commercial pasteurizer.
Practical features
The machine may be integrated in a cheese production line.
Small speed of the stirring engine - 30 rpm, placed on a raised base on the cover, to allow simple sanitating and access.
Stainless steel completely openable cover.
ICE CREAM PASTEURIZING EQUIPMENT
MIP Pasteurizing machine is an ideal solution for the pasteurizing and stirring ice cream mix

Characteristics:
Strong stirring engine with rotation 3000 rpm.
Stainless steel stirrer with knifes.
Protecting stainless steel slicing tools.
Mixer engine integrated on fixated part of the cover for complete balance.
Changeable lids for simple loading of the product into the tank.
CHEESE PASTEURIZING MACHINE
MIP Cheese Pasteurizing equipment is a stable and intensely practical answer for cheese pasteurization and coagulating in the one tank which saves machine expenses, area or client's time.
Technical features: 
Strong mixer engine, covered with stainless steel cover, regulated with inverter for precise controll of the stirring speed.
Stainless steel controlling panel on the machine including button for the stirring way (clockwise,  anticlockwise), LED signalling, danger button for prompt stopping of a stirrer.
DN80 outlet faucet for fast fluid discharge.
Mixing engine on changeable rotatable stainless steel arm.
Changeable mixing paddles for dairy.
Changeable durable elastic slicing tools 
Completely changeable stainless steel top covering.
Unique changeable filtration tool for the curd grasping when tank is unloading
We offer different kinds of pasteurizing machines, to receive further information or a free consultation, send us an email to This email address is being protected from spambots. You need JavaScript enabled to view it.