Pharmaceutical Stainless Steel Reactors and Tanks
Tanks are used for heating of drugs in the pharmaceutical industry.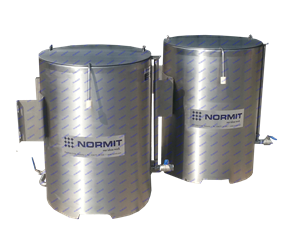 The tanks may be used in other industries for heating the of product. They are triple-jacket. The tanks are equipped with an analog thermometer and thermostat. Manufactured according to GMP standard.

The heating tank may have different specifications and can be used to heat various types of drugs.
Processes

heating

Principle
 
The heating tank is intended for heating the drugs (80°C). The product is loaded into a tank where it is heated. Electric heating (12 kW).

Controling

Manual control is designed for simpler machines and technological equipment, which the technological process is not complicated and therefore do not need complicated programming. Simple operation using the ON / OFF.
Technical parameters

| | | | | | | | |
| --- | --- | --- | --- | --- | --- | --- | --- |
| Model | NORMA FARM 1 | NORMA FARM 2 | NORMA FARM 3 | NORMA FARM 4 | NORMA FARM 5 | NORMA FARM 6 | NORMA FARM 7 and more |
| Volume | 47 | 100 | 200 | 300 | 500 | 1000 | 2000 |
| Temperature |   |   |   | 80 |   |   |   |
| Heating |   |   |   | | elements |   |   |
 Dimenzions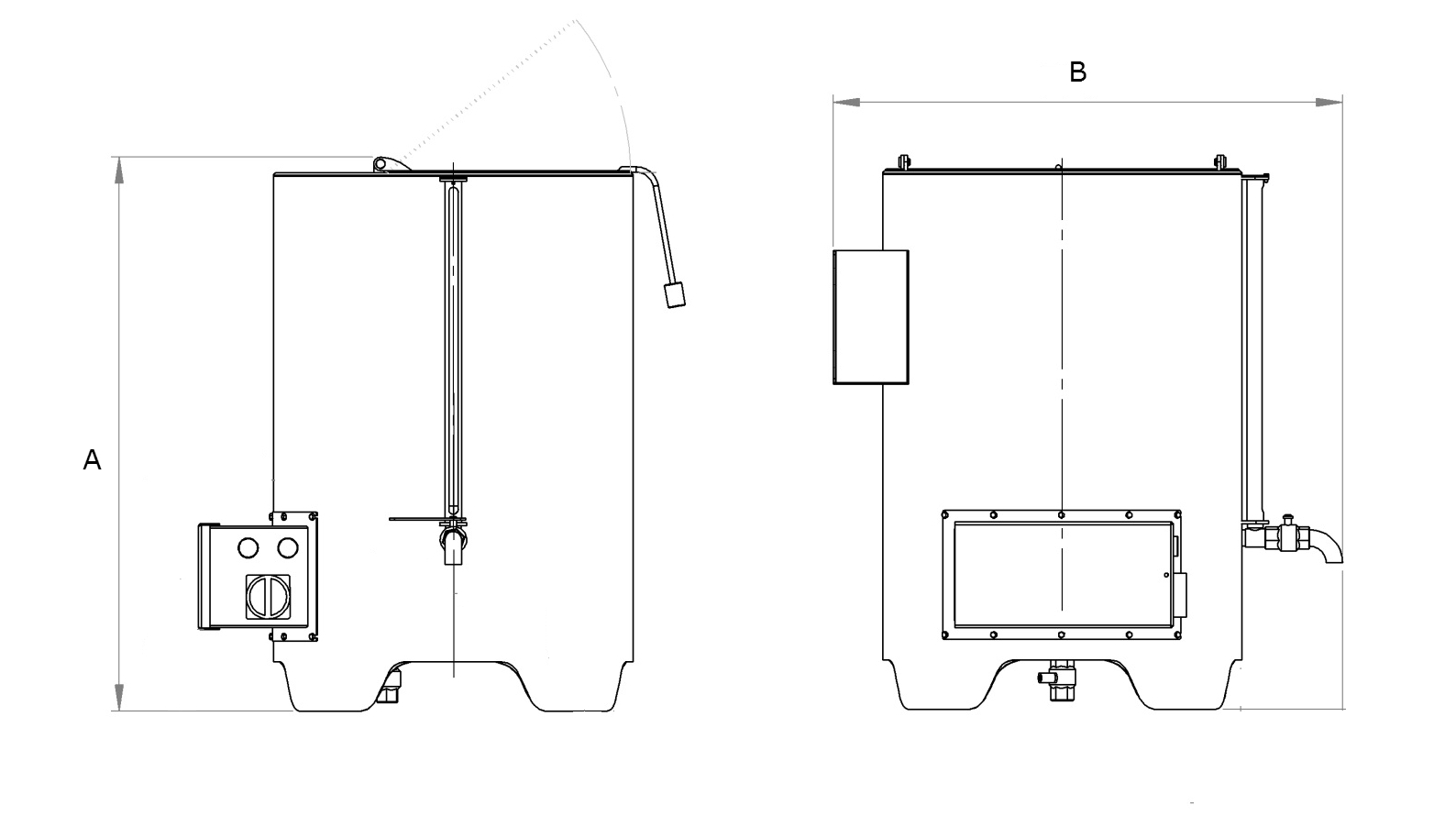 | | | | | | | | |
| --- | --- | --- | --- | --- | --- | --- | --- |
| Model | NORMA FARM 1 | NORMA FARM 2 | NORMA FARM 3 | NORMA FARM 4 | NORMA FARM 5 | NORMA FARM 6 | NORMA FARM 7 and more |
| | | | | | | | |
| --- | --- | --- | --- | --- | --- | --- | --- |
| A                | 837 | 930 | 1100 | 1200 | 1380 | 1820       | 2180      |
| B | 710       | 860         | 990      | 1060      | 1210      | 1461 | 1730 |