Tensometric filling machine / Honey filling machine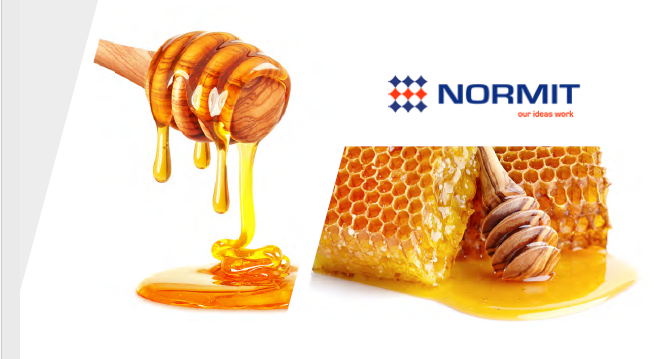 Normit AP tensometric weight-based mechanism for filling honey into barrels. AP-series drum fillers are meant for high-output, semi-automatic bulk packaging of honey.
The Normit AP-series fillers are usually installed in a set along with a container for processinghoney. The equipment comprises of an operating platform with a tensometric (weight measuring) mechanism, feeding rollers, a filling mechanism based on an impeller pump, peristatic pump, or piston pump, a piping, valves, plus a control panel.
The operator brings an empty barrel with a forklift sets it on the rollers for loading, and brings it to the working platform together with the pallet. The strain gauge is placed below the operating platform. When the operator gives a request, the filling of the barrel starts thanks to the pump, and when the indicator reaches the specific weight, the controlling mechanism give an order for turning off the pump. 
Packaging honey evenly and keeping it in a liquid state is ensured by a continuously running circulation of honey through the collecting or processing vessel (homogenizer, dryer, etc.) and pipes. Loading honey to the filling equipment starts when a discharging valve on the circulation pipe opens. A mechanism for honey filtration may be mounted in the piping if required.
Advantages
Durable and reinforced construction.
Capable of filling different-volume containers with great accuracy.
minimal maintenance costs.
can be manufactured with different types o pumps at the customer's request.
System can be worked by a single operator.
The Normit AP system for filling honey into bulk packaging can be equipped with conveyors for automatically supplying
packaging when in automatic operation.
Multiple drum filling stations can be installed.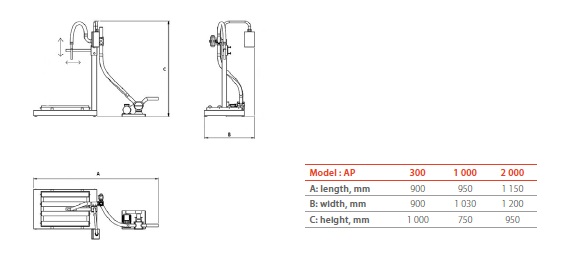 For a price quote, or for a free consultation, send us an email to This email address is being protected from spambots. You need JavaScript enabled to view it.