Vacuum mixer homogenizer VMG / Make mayonnaise
Vacuum homogenizer VMG has been developed for use in the food, pharmaceutical and cosmetic industry for vacuum emulsifying products: mayonnaise, ointments, gels, pastes, creams, shampoos and the like.
Vacuum homogenizer VMG is used in food, chemical, pharmaceutical and cosmetic industry for the production of liquid, viscous and pasty products. It is manufactured according to GMP standards and the highest standards of hygiene, therefore suitable for the production of medicines and food. The base has a triple-jacketed insulated container with electric or steam heating.
The hopper with a valve placed on the lid of the container is used for adding the product into the container. The high-performance homogenizer or the specially shaped agitator provide for wide circulation, soft mixing and homogenization of the product, and also an effective heat transfer between the vessel wall and the product.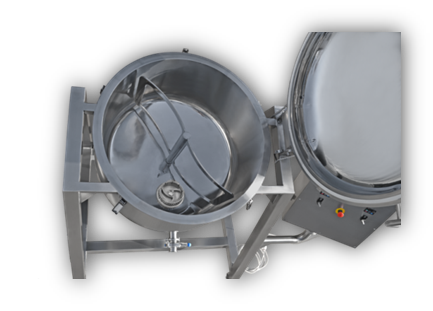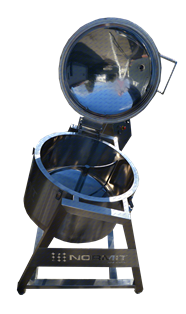 VACUUM MIXER HOMOGENIZER - BENEFITS
The working volume of the homogenizer 15 to 80% of the total
Suitable for dense products
The high quality of the processed product and long durability
High batch reproducibility

Effective mixing and homogenization

High hygiene

Highly reliable design, long life

Flexibility with interchangeable tool

Low operating costs
VACUUM MIXING MACHINE - USAGE 
Mayonnaise,
Ketchup
Sauces,
Dressings
Desserts, spreads
Gels
Creams  
Shampoo
MAKE MAYONNAISE - BASIC EQUIPMENT
Material design AISI 304, AISI 316 on request, AISI316L, AISI316 Ti and other
Construction with tilt with fixed position
Frame stirrer
The bottom homogenizer
Frequency inverter for infinitely variable speed agitator
Special seals
Version for emulsification under vacuum
Vacuum unit
Hopper with the valve for fast replenishment of components
Control box with button control
Electric or steam heating
The ball valve to drain the product
CREAM MACHINE - OPTION
The possibility of producing the desired pressure
Various types of mixer
For measuring, weighing - components can be installed - flow meters, level strain gauge weighing system
Sampling equipment without interrupting the process
Electric drive for valve hopper outlet for the product
CIP fixed or rotating head
PLC for automatic control of the process
Equipment for explosive environments ATEX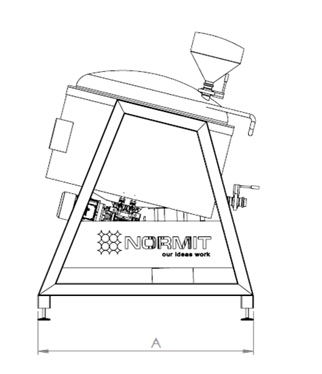 For more information, contact our sales department at This email address is being protected from spambots. You need JavaScript enabled to view it.