Vacuum evaporator/ crystallizer NSD 5000
Model: NSD 5000
Plant for cyclically concentrating and crystallizing solutions. Vacuum evaporator NV 3000 ensures a complete separation of the solution into a solid fraction and pure water and is an effective solution for small- or medium-production environments.
Processes:
Evaporation of volatile solvents (usually water) from a solution.

Concentration of non-volatile dissolved organic and non-organic compounds .
Example applications:
Recrystallization of NaCl solutions for obtaining purified salts .

Obtaining ammonium sulfate from solution, a byproduct of biogas production.

Phosphoric acid.

Sodium hydroxide.
Plant can also be used for purifying several types of wastewater with a zero liquid discharge system. The purified water obtained as a result of concentration can be sent on for further processing.
 Vacuum evaporator/concentrator/crystallizer consists of a thermally insulated vacuum chamber, a heating system, a system through which solution is circulated, a mixing system, an area for unloading obtained crystals, a condenser, and a condensation collector.
Plant for concentrating and crystallizing solution offers the following advantages:
It combines concentrating and crystallizing processes into one plant. It offers efficient removal of excess moisture at a minimal energy cost and outputs hard crystals at the end of the production cycle.

It is easy to use. The design of the vacuum concentrator/crystallizer can be conveniently cleaned, inspected, and maintained. All of the inner area is easy to reach.

Ready product can be easily unloaded. With reverse agitator rotation, the lower part of the screw ensures that crystallized product is evenly dozed for unloading.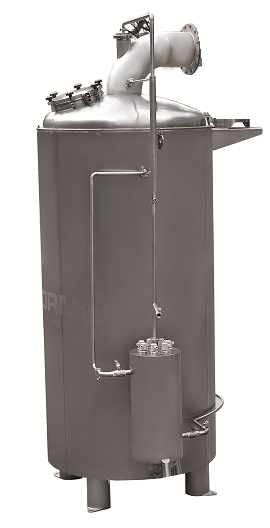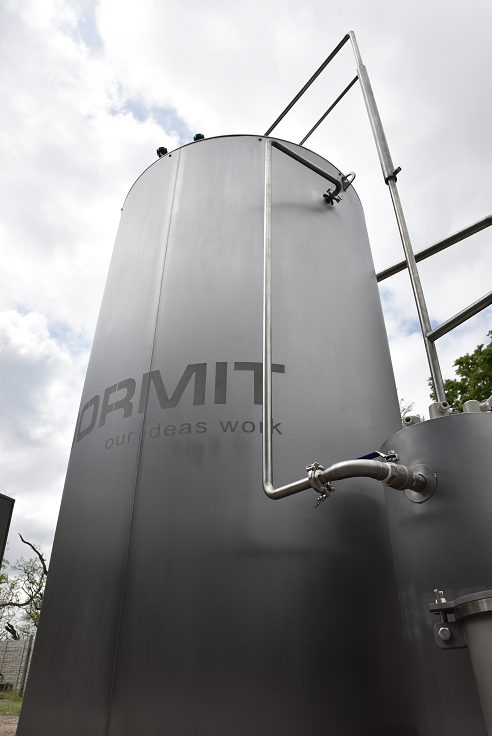 Dimensions:
A: length, mm  1 732
B: width, mm    2 121
C: height, mm  4 284
 For information in Russian language please follow the link вакуум выпарная установка