Honey melter | Chocolate melter - NORMIT
Honey melter | Chocolate melter - NORMIT
Models: 400 / 800
Honey melter is designed to thoroughly mix products (honey, butter, chocolate) to achieve high product uniformity. The tank is covered with cooling or heating jacket and a blade stirrer in different directions to achieve perfect mixing of the product.
Chocolate melter belongs to a separate group of devices designed for honey processing, specifically:
-          pre-melting of large crystals of honey of crystallized honey,
-          mixing of honey and improving its structure and consistency.
Unique facility of the machine is the possibility of its use in the processing of honey at a different degree of crystallization.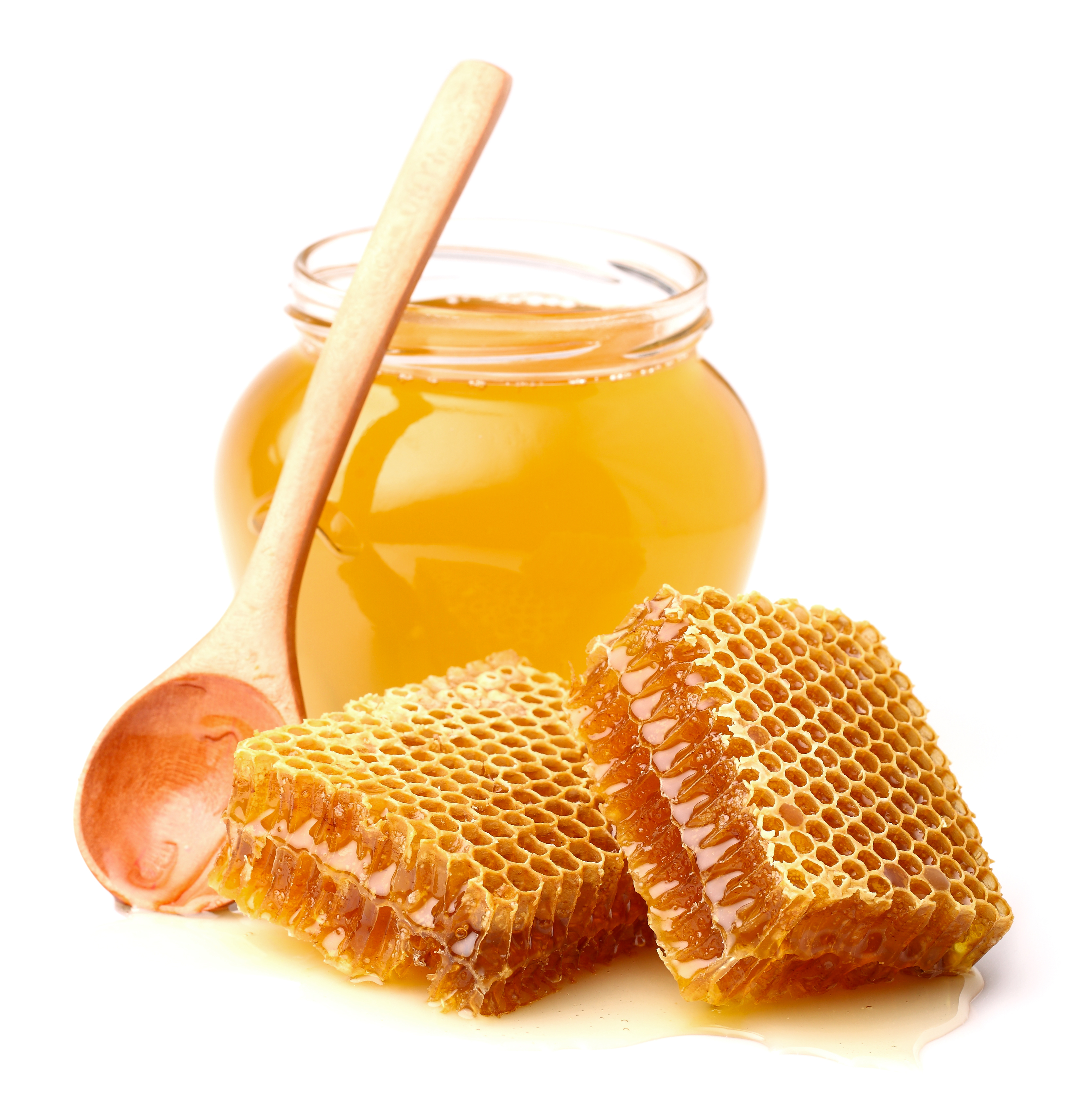 "Honey melter is recommended to use the texturizer before filtering, drying, homogenizing or creaming of the honey. "
                                                                           Model: 800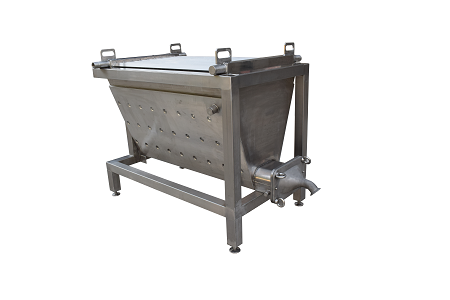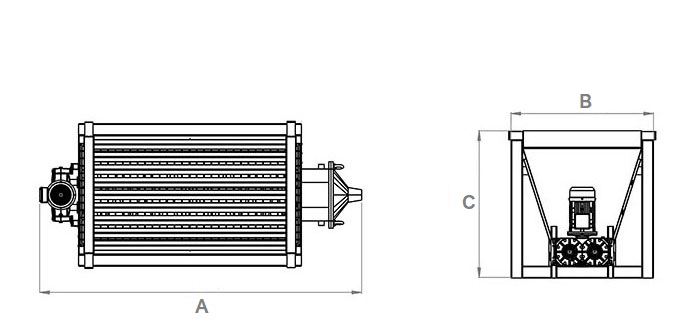 Model: 400
| | | |
| --- | --- | --- |
| Model: | Turbomelter 400 | Turbomelter 800 |
| Working volume, L | 400 | 800 |
| Material: | АISI 304 | АISI 304 |
| A: length, mm | 2 181 | 3 481 |
| B: width, mm | 966 | 966 |
| C: height, mm | 993 | 1 001 |
Honey melter is equipped with a special heating grid located at the top part of the device in which heated water circulates. The honey that reaches the grid is heated and changes its viscosity to liquid and flows into the working vessel of the device.
Working vessel is equipped with several heating / cooling jackets: two are located on the sides of the device and one at the bottom of the container. Jackets allows uniform heating of honey during processing. There are two screws inside the working container. The honey is heated in the container and is crushed, expanded and stirred by means of two screws which are rotated in opposite directions. Once the correct consistency has been achieved, the honey is extruded out of the vessel for further processing.
Advantages of honey melter:
• Fast and efficient manipulation with product.
• Fine treatment of honey without changing its useful properties.
• Easy maintenance.
• Quick and simple replacement of working elements.
• Highly hygienic design - the complete absence of hard-to-reach areas where product accumulation is possible.
• CIP cleaning possible.
• Ability to perform inspection and maintenance without dismantling the installation.
• High quality of materials and components used.