Stirrers mixers
Many devices are equipped with a mechanical stirrer (reactors, mixers, agitators, ...)
We offer the following types of mixers:(stirrers)

L

iquid mixer agitators

T

urbine

agitators

 
P

ropeller stirrer

A

gitator

impellers

Anchor and frame agitators

S

craper

agitators

Machines with

agitators

for mixing

bulk materials

consisting of

solid particles

Mixers

with a screw

stirrer
Types of mixers for different types of tanks and containers (for mixing liquid, viscous and insoluble solids)
Paddle stirrer

Paddle mixer is designed for thorough mixing (in the form of 8). The mixer is ideal for mixing of solids with different particle sizes, densities, or for mixing liquids. Device with this type of mixer stirrer is easy to clean.

 Dual/ double spiral mixers

Double spiral mixer is able to carry out a variety of mixing. The mixers are used to mix materials of low density and bulk materials.  Double spiral mixer is designed for thorough mixing. The construction includes two spiral - external and internal.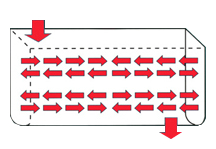 Double paddle mixers

 Double Paddle mixers stirrer are connection blades with the paddles. The mixer transmits more energy to the product, which is stirred. As a result, produces a more uniform product level, which allows to mix and larger quantities.

Reverse stirrers

The stirrer was created by combining blades and paddler in a double reverse mixer(moving vice versa).
Plow mixer

 
Plow mixer is a high-speed stirrer with blades in the form of a plow. Extremely high energy mixing creates a whirlpool effect, which gives rise to a homogeneous mixture in a very short time.  It can be used for mixing the dry mixture, spices, flour, semi-dry, and the like.
Spiral mixers

 The rotor in the mixers is  characterized by high intensity mixing in both - radial and axial direction. In operation process, the material is moved in the central part, inner - on the inside. The belt rotates a few millimeters from the wall of the cylinder, or a mixer are fitted with special scrapers.

Screw mixer

Screw mixer can be both horizontal or vertical screw, continuous with oblique screw.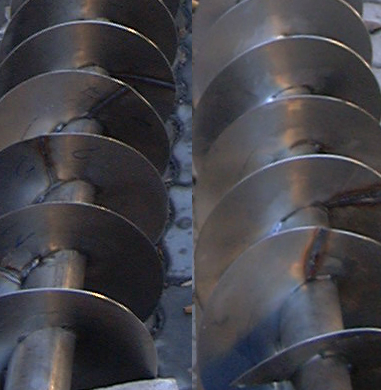 types: