Winemaking - is the process of production of wine by fermentation of grapes or other fruits.
The winery can be divided into two main groups:


    

Still wine

(

no carbonation)
    

sparkling wine

(

with

carbonation

)  

Processing wine is among the most important factors that influence the quality and character of the wine. 

Semi-dry and semi-sweet table wines are prepared by fermentation of a wort for the remainder of 10-80 g / l. The alcohol content of these wines is 9-12% by volume.
Technology of preparation white table semi-dry and semi-sweet wines consist from: crushing of grapes, sulfidation the mixture, mixing, separation and compression on automated production lines. After is the the mixture processing for 12 to 18 hours, when precipitate is deleted. The purified mixture is fermented. The fermentation is suspended by rapid cooling to a temperature of -5. The wine has a total amount of sulfur dioxide 250 mg / l and stored at 0-3 ° C. The final product is stored in tanks, from which the sediment is removed (if necessary  we could add a further sulfur dioxide).
Then is wine filled.

 Table red semi-dry and semi-sweet wines are prepared with mash fermentation to residual sugar 10-80 g/l. The wine is separated from the mash and compressed. Then is heated to 50-55 ° C, when the fermentation is stopped followed by cooling to 0-3 ° C. Other processes are the same with white wine.
Receiving of grapes.
The first step in grape processing (after gathering it) is grape receiving. It's usually tipped into receival bin and conveyed by a screw mechanism to the grape-processing equipment. On this stage following equipment are involved:
- scales                                                                                                                                
- machines for grape sampling
- units for testing sugar level, acidity, pH and other crucial parameters, necessary for defining grape condition
- grape receiving containers
- grape destemmers and crushers
- pumps
- pneumatic presses 
- centrifugal separators
- cooling units
Received grapes are being sorted, washed, weighed and tested for sugar level.
N°
Process
Equipment
Used

Consumables

 
Final Product
Waste
1

Intake of of grapes,

weighing, analysis

 Sampler, an

expression parser


 
 Grapes
 
2

Inserting -

basket

 

Hopper

with screw

 
 Grapes
 
3
 Crushing of grapes
grinning machine
 
Grape marc
Rmut
4

Addition of sulfur dioxide

 

Dispenser

of sulfur dioxide

 
 Distillate
 
5
 

The pressure on the

grape marc

(

red wine

)

Vinificators
 

Heat, cold

 
 
6
 

pressing

 pneumatic press
 
 must
rmut
7
 

Refining,

flotation

 

flotation

device

Bentonite

,

gelatin

,

silica gel

 
 
 
8
 

filtering

 D

iatomaceous earth

filter

 

Diatomite,

perlite

 

The purified

grape must

 

dry

residues

9

cooling

 

Cooling system

,

heat exchanger

"

tube in tube

"

 
 chilled liquid
 
10
 F

ermenting

of

must

Fermentation

tanks

with temperature control

 

yeast

 
 
11
 

Removing

of

yeast

 D

iatomaceous earth

filter

 

Diatomite,

perlite

wine
 

dry

residues

12
 

exemption of

raw materials

storage tank



 
 
 
13
 

Decanting,

blowdown

,

spill

wine and

processing

Dosage

reagents

,

diatomaceous earth

filter

, vacuum

filter

,

separator

 
 

Bentonite

,

gelatin

,

silicon dioxide

, and

other agents

 

wine

 

dry

residues

14
 mixing wine
 

Mixing

tank

with

stirrer

 
mixture for pressing
 
15
 

Stabilization of wine

 kristalstop
 

Crystalline

argol

 

stabilized

wine



argol
16
 

The heat treatment

 

Pasteurizer

steam

pasteurized

wine

 
17
 

Filtration

before being stored

in

bottles




membrane filter

 
 

Filter

paper and

candle

 


Ready

for packaging



 

The filter paper

and candle

18
 

packaging

 line
 
final product
 
Grapes crashing
After destemming, the grapes are commonly lightly crushed. Crushing allows extraction of juice as well as extraction of skins and seeds. For this purpose grapes crushers are used. They are usualy consist of a pair of rollers. The mixture of grapes, skins, juice and seeds called must, which is then pumped to a vessel, often a tank made of stainless steel or concrete.
Pasteurization equipment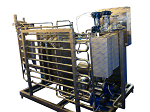 Pasteurization equipment is made of stainless, has a flow system and is fully automatic.

Technical parameters

Temperature
 15 - 80 °C 

Output

 500 l/h

Input

and

output pipeline

DN50
Stemming

Stemming is performed before grinding of grapes in the mill,because green stems bring to the wine bitter taste.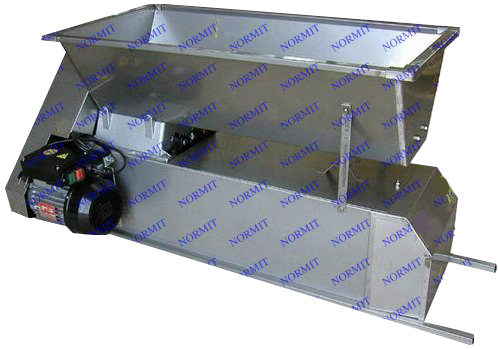 Stalks processing

The device consists of a hopper, feeder screw, stalk processing equipment and crushing rollers.  It is made of stainless steel AISI 304. Productivity is 3000 kg / hr. 
Ginning machine

The device consist from hopper, the feed screw, ginning system and rollers. It has several variants use: mince and ginning, ginning, mince or just shift without processing

Gentle pump for grapes liquid products

output
15t/h
material

stainless steel

(

AISI

304

steel

)

Capacity

approx

.

5 000

1

/

h

.

Hopper
included
Olive pump

Olive pump is gentle pump also for the whole grapes, is made of stainless steel and has rotor.
The rotor speed can be different. The transport distance is at least 20 m, but may vary according to your requirements.
Weight (placed at hopper)

The maximum weight of 2000 kg (accurate +/- 2 kg), can be connected to the computer.
Hopper with conveyor to grapes
Movable hopper with integrated belt conveyor for grape is made of stainless steel. The belt transports grapes to ginning machine or pneumatic press. . The hopper is easy to clean. The hopper has a gearbox with stable transmission and chassis with lifting.
Filtration

Filtration in wine is used to achieve two objectives, cleaning and microbiological stabilizatio
Organisms  are in microbiological stabilization, when they have an ability to affect the stability of the wine by eliminating reduced probability of  re-fermentation or deterioration. 
For this proces these processes are used:

Cross -flow filter is tangential filter, made of stainless steel, placed on mobile frame. It has fully automatic operation via touch screen and a transparent sheath for visually monitor the process of filtration and integrity testing. It contains pedfilter (500 um) and circulating filling pump, which is protected against dry run and pressure extreme. he pump is controlled by a frequency converter.Pore permeability is.0.2 um. The inlet temperature varies, the output is a maximum of 5 ° C.

Membrane filter

The membrane filter is used for membrane filtration of wine prior to bottling. he filter is equipped with a microfiltration membrane specifically for white and red wine. Sterilization is done with hot water or chemical containers.
Pressing

Pressing is the act that uses pressure on the grapes or pomace in order to separate juice or wine from grapes
Pressing is not always necessary if the crushed of grapes is done correctly and a significant part of the juice is separated. However, the juice obtained by pressing is better quality.
Pneumatic press

Closed pneumatic press has a capacity of 800 - 2000 l.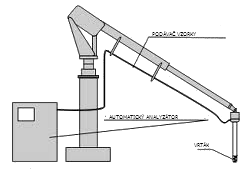 Systems for the management of cooling and fermentation, including the distribution of nitrogen

Complete made from stainless steel. The system has a control unit with digital thermostats. The system is air-conditioned (cooling liquid).

Vinificators
Is double-jacket and stainless.

Tanks

Cylindrical tank with eccentric bottom and lid, along with bottling and total outlet with ball valve and the tasting valve.

The tank
has a
rear
duplicator
and the filler neck
.
Material
-
AISI
304
 Filling and corking

We added sulfi to avoid unwanted fermentation in the bottle of wine.

Semi-automatic labeling machine
 Labelling is an alternative use for the front and back labels on one or two coils. Possibility to apply labels on cylindrical bottles and also the possibility to apply a transparent labels.
CIP - Sanitation Station

CIP is used for the cleaning of membrane filters, including columns, storage tanks, filling lines and other equipment.CIP station is installed on a movable stainless steel frame.