Double Z Sigma Arm Mixers
Mixer (mixer) is a universal device for intensive mixing and kneading of the various products of high viscosity. It is used for stirring food products, or used in chemical, pharmaceutical and construction industries.

Uses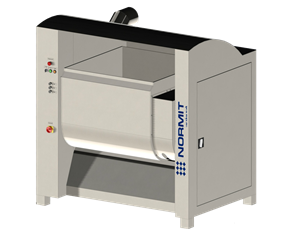 A

dhesives

Detergents

Sealants

 
P

owders

Powdered

tablets

Silicone

rubber

Soaps

Pepper

Sugar

Flour

Dough

Confectionery

Cakes

Energy bars

Musli

Food industry

Construction industry

Chemical Industry

Pharmaceutical industry
 Processes:


    

kneading

    

mixing

    

homogenization
Features

Shaft with soft sealing to restrain product flow out
Outer bearing housing
Flour gate and liquid inlet in canopy

Rotation of the bunker is performed by hydraulic tilt mechanism

Principle

The mixer is closed container mounted on the frame. Inside the container there are two horizontal shafts with blades (Z) rotating in opposite directions. The rate of rotation is different for each blade. Still mixing ensures same distribution of the components,  also ensure effective mixing and grinding the mixture. Speed can be selectable via frequency converter. The product gets out through the lid or via the nozzle (manual or mechanical).Electrically operated tilting tiltes mixing chamber and mixed mixture gets out of the device.

 Z bladers are horizontal type mixing devices. Rotation forward up to 110 degrees is performed by hydraulic tilt mechanism; single z bladerss are suitable for biscuit, cookies, crackers, tortillas, stiff fillings and pet foods It can also be water-jacketed or without jacket.
Obligatory *Laboratory type Z kneaders- horizontal type mixing devices; they can be single or double z armed kneaders.

Controling

Manual control is designed for simpler machines and technological equipment, which the technological process is not complicated and therefore do not need complicated programming. Simple operation using the ON / OFF.
     Management automatic control (PLC), which is designed for more complex machinery, equipment and production lines, where it is necessary to record the temperature, temperature sensing, signaling limit parameters, take multiple values, automatic dosing, level control, time setting, monitoring and so on.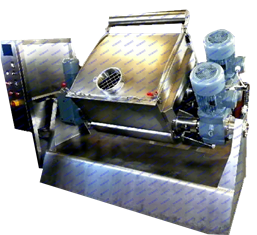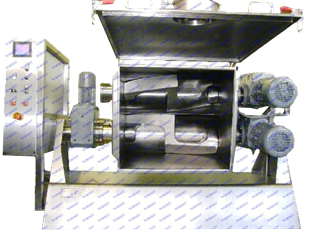 Benefits  
Long life

and

reliability

H

igh performance

 
E

fficient

mixing

T

rouble-free operation

S

trong and stable construction

E

asy maintenance
Model
Volume
Speed stirring r/min

Motor power

,

kW

Material
Weight
 NormitDouble Z 5
 5
 33,23
0,75kW
 AISI 304/ AISI 316
 300
 NormitDouble Z 40
 40
 45,23
2,2kW
 AISI 304/ AISI 316
 560
 NormitDouble Z 100
 100
 35,22
4,5kW
 AISI 304/ AISI 316
 1250
 NormitDouble Z 300
 300
 37,21
7,5/11kW
 AISI 304/ AISI 316
 1600
 NormitDouble Z 500
 500
 37,21
15,5/18kW
 AISI 304/ AISI 316
 3000
 NormitDouble Z 800
 800
 35,25
 15.5/18kW
 AISI 304/ AISI 316
 3200
 NormitDouble Z 1000
 1000
 35,25
20/30/37/45kW
 AISI 304/ AISI 316
 4500
 NormitDouble Z 1500
 1500
 30,16 
 20/30/37kW
 AISI 304/ AISI 316
 5800

 NormitDouble Z 2000

and more

 2000
 45,3
 45kW
 AISI 304/ AISI 316
 6500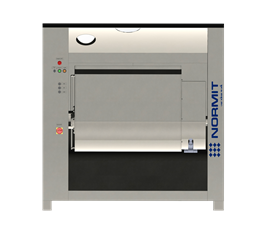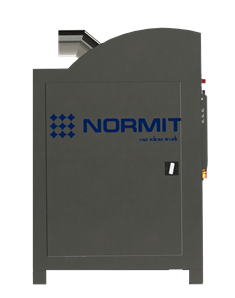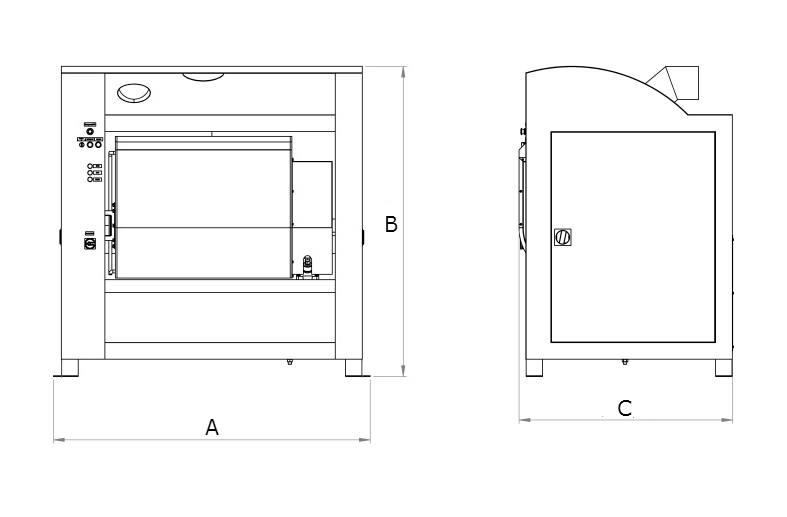 Dimenzions

Model
A
B
C
NormitDouble Z 5
 650
 705
400
NormitDouble Z 40

 1100
1170
480
NormitDouble Z 100

 1540
1645
775
NormitDouble Z 300

 1400
1800
 800
NormitDouble Z 500
 1500
3000
1000
NormitDouble Z 800

 1600
3450
1300
NormitDouble Z 1000

 1480
3600
 1420
NormitDouble Z 1500

 1920
3700
 1500

NormitDouble Z 2000

and more


 2100
3900
 1600