Continuous cooker - Normit Cook C
Continuous cooker - Normit Cook C 
Use:
Boiler for continuous cooking Normit Cook C is used for heat treatment of different types of products.This device is for hard cooking products without damaging their structure.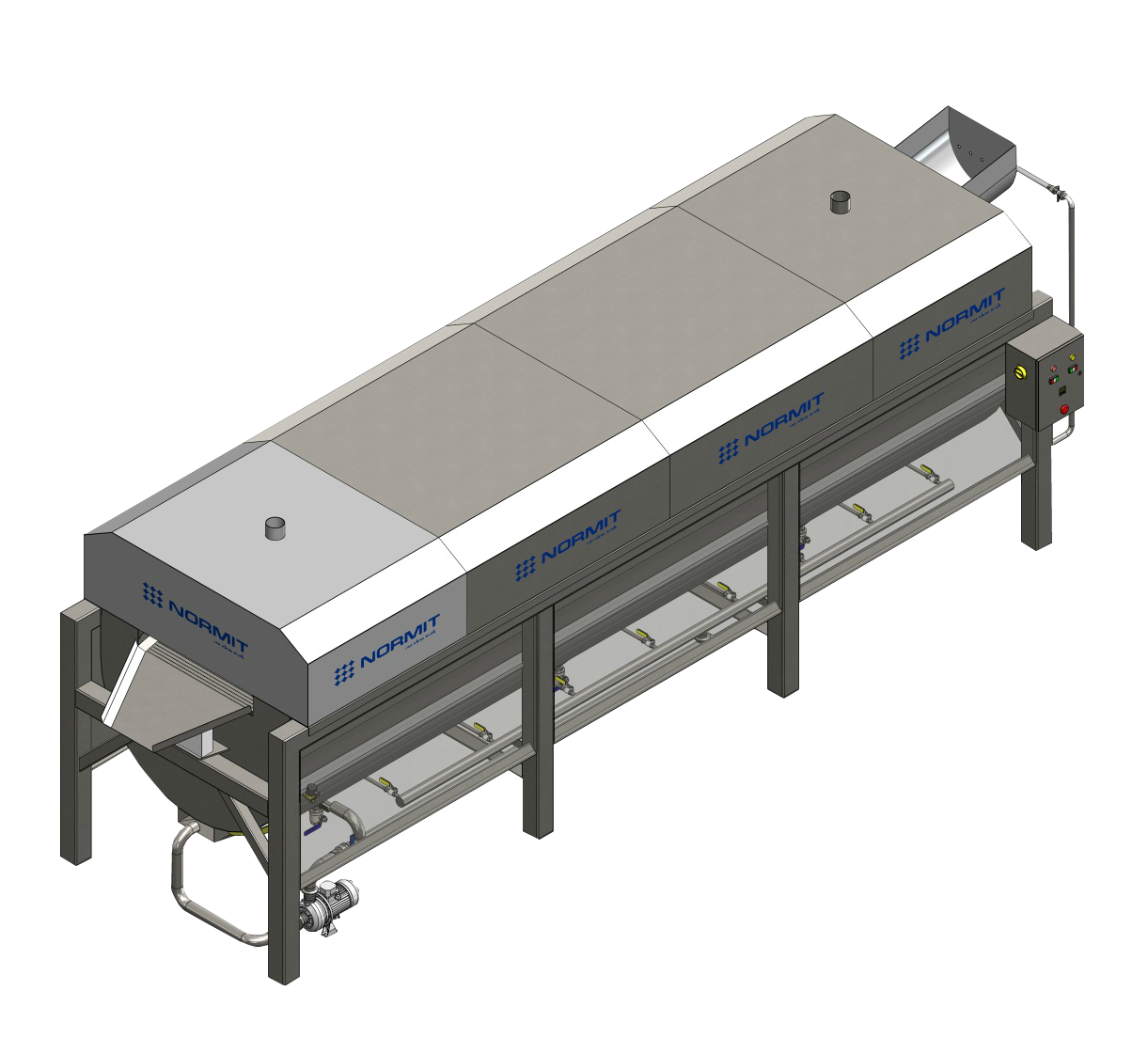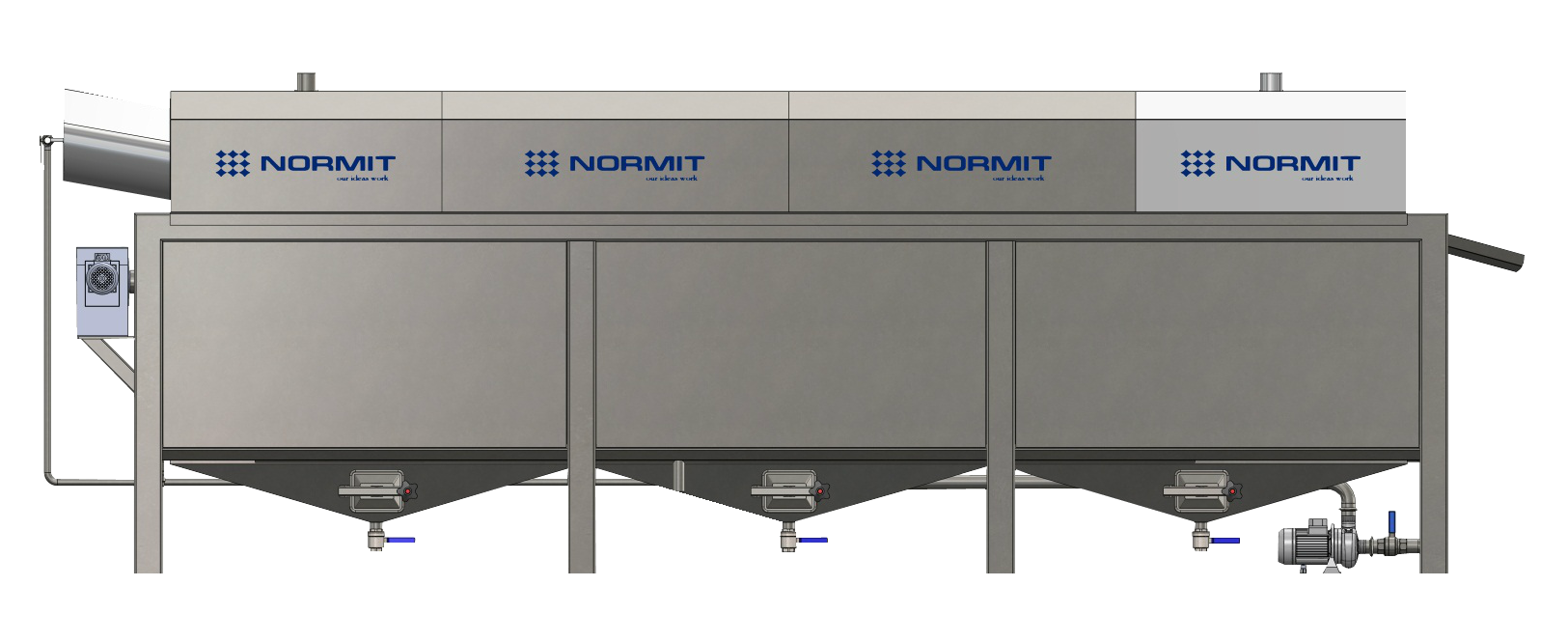 Uses
Vegetables

Fruits

Pasta

Rice

Meat

Fish

Cabbage

Green

beans

M

aize

P

eas

Spinach

Cauliflower

Carrots

B

roccoli
Processes:
Boiling

Steaming

Evaporation
How it works: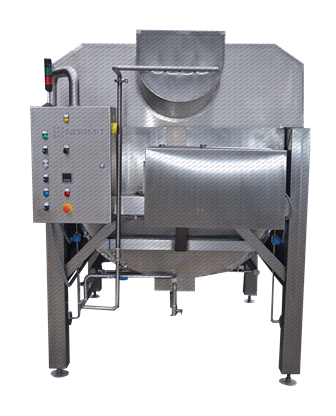 Boiler for continuous cooking Normit Cook C consists of rotating drum with large diameter screw inside and adjustable speed.The drum is filled with water up to a half of the screw. Special system provides intensive mixing of the product in water. Heat treatment of each product depends on the speed of the screw.  
Steam temperature 111 ° C, pressure 1.5 bar.
Controlling


Controlling by automatic control (PLC), which is designed for more complex machinery, equipment and production lines, where it is necessary to record the temperature, temperature sensing, signaling limit parameters, take multiple values, automatic dosing, level control, time setting, monitoring, etc.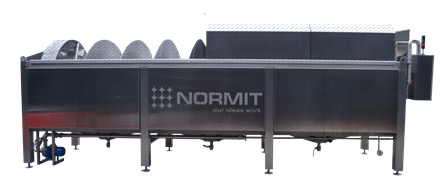 Benefits
 

High quality

equipment

 

Unique system

for intensive mixing

 

The product does not

stick to the walls or together

Uniform

heat treatment

 

Long life

 

Low

energy costs

Low noise level

Stainless steel

 

Low Maintenance Costs
Specifications:
Model

NORMIT

Cook C 50

NORMIT

Cook C 100

NORMIT

Cook C 150

NORMIT

Cook C 200

NORMIT

Cook C 250

NORMIT

Cook C 300

NORMIT

Cook C 500

NORMIT

Cook C 2000 and more

Capacity, l.

50

100

150

200

250

300

500

2000

Temperature o C

Is regulated to 150

Turn vol. / min

From 0 to 0.5

Coolant

Steam

Material

AISI304
Specifications characteristics can be change in accordance with the technical specifications of the Client.
Dimensions:

| | | | |
| --- | --- | --- | --- |
| Dimensions, mm | A | B | C |
| NORMIT-KK-50 | 1220 | 410 | 600 |
| NORMIT-KK-100 | 1500 | 410 | 650 |
| NORMIT-KK-150 | 1530 | 410 | 700 |
| NORMIT-KK-200 | 1530 | 510 | 800 |
| NORMIT-KK-250 | 1530 | 510 | 800 |
| NORMIT-KK-300 | 1530 | 710 | 900 |
| NORMIT-KK-500 | 1830 | 710 | 1000 |
| NORMIT-KK-2000 | 5050 | 1710 | 2600 |
Advantagesof cooperation with Normit Company
NORMIT company appreciates the time and work of each Client , so we make every effort to create for you a unique product that meets your requirements.

 In the face of NORMIT you will find a reliable partner that you can trust your new project - whether it is one piece of equipment or a whole production line .

 Our concern for you does not end after delivery and installation. The NORMIT company continues to maintain clients and provides services for the entire life of the equipment .
 
  Thank you for your interest in the company NORMIT. We are sure - you will appreciate the high quality of our products , which have already appreciated companies from list the Fortune 500 .

 Some reasons why they choose the company NORMIT:

 - More than 20 years experience in the production of equipment for the chemical, food processing, construction , pharmaceutical and other industries;

 - We are able to perform the most complex technical requirements and offer flexible delivery schedule ;

 - We are open to communication at all stages of the project;

 - Our experts have the highest qualification that ensures uncompromised quality in every our new product;
 We are happy to arrange delivery for you in Russia and the CIS, and we will assist in the formalization of custom's documentation.
 If you are looking for a supplier that you can trust, you'll be glad you contacted the company NORMIT.
 
Similar Items:

 Boilers for cooking
 Details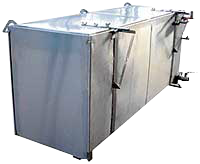 Boilers for cooking rectangular BCR
Details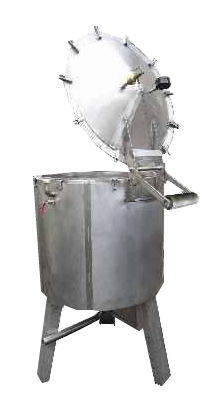 Boilers for cooking universal BC and BC-B
Details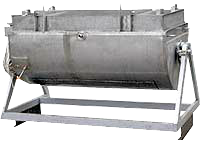 Tilt boilers for cooking TBC
Details
Boilers for cooking universal BCU
Details
Boilers for cooking  syrup
Details

Universal cooking-fry boiler NORMIT Cook&Fry
Details