Steam jacketed kettle with stirrer UVK 300 - NORMIT
Model: UVK 300
Steam jacketed kettle with stirrer UVK 300 - NORMIT is design for cooking, stewing and mixing of viscous, thick sauces, jams and similar product.
The jacketed kettle combines a compact size and convenient uploading of thick, viscous products and it also allows easy ingredients loading. The tiltin option tilts the tank up to 12 degrees with a mechanical drive. This approach makes ingredients loading considerably easier and allows complete discharge of the final product without anything remaining in the tank.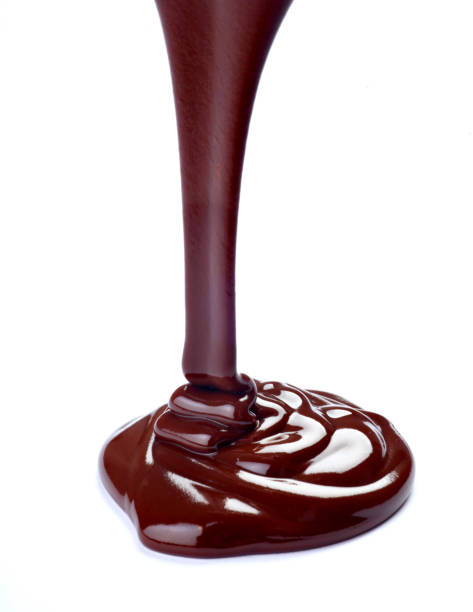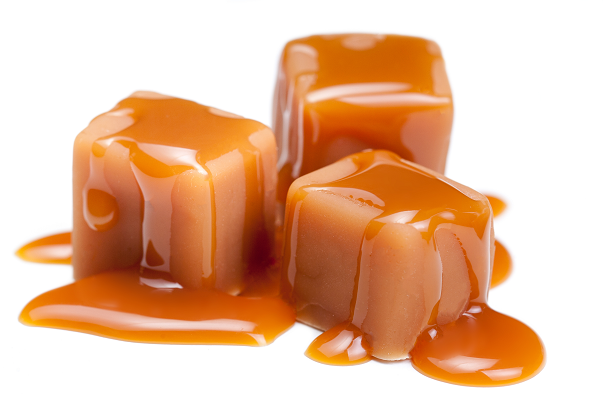 Suitable products:
Syrups
Jams
Caramel
Chocolate
Design:
The Steam jacketed kettle with stirrer for the syrup is a duplicator with mineral wool insulation.
One-third of the conical bottom is covered with this type of insulation. The agitator with a PTFE scraper and a gearbox has a mixing speed of 28-30 rpm. The heat generator is installed at the bottom of the tank. The water is led through the connectors that are located at the top of the machine. The cooker for the syrup production is equipped with a control panel for heating control. The heat source can be connected to the steam generator.
We offer the following versions:
Steam jacketed kettle with stirrer / Mixer device of different types.
Vacuum cooker for syrup.
Options:
Automatic process control.
Steam heating or heating elements.
Steam generator.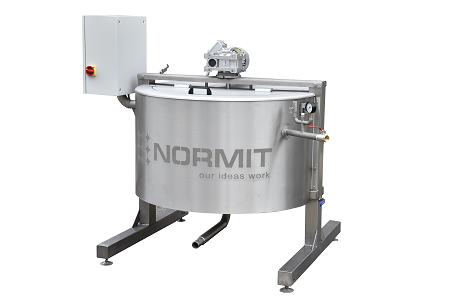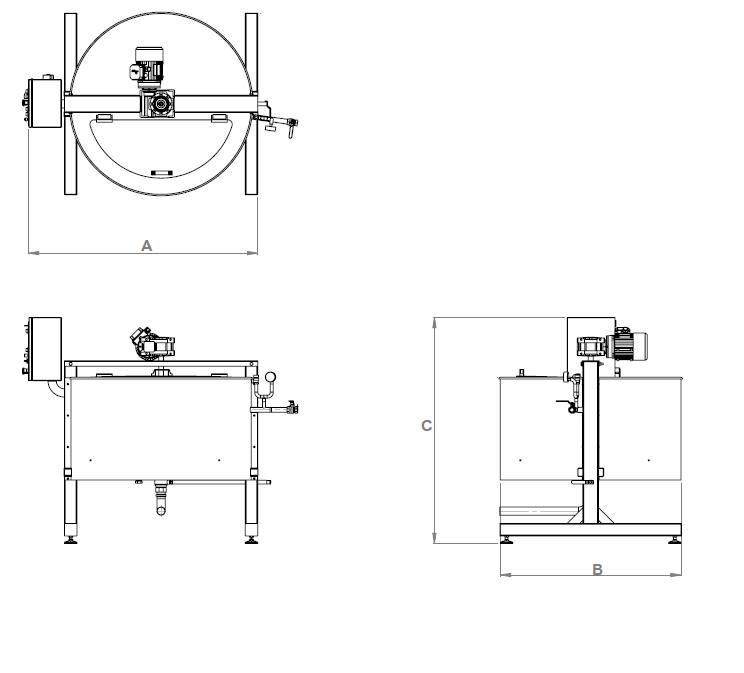 Dimensions:
A: length, mm   1 458
B: width, mm     1 154
C: height, mm    1 438