Kettle with mixer MH120
Model: MH 120
Intensification of cooking
The design of the MH 120 atmospheric cooker provides unsurpassed fast cooking of foods, with a minimum expenditure of energy, by using a direct injection of steam into the product combined with intensive mixing via a steam agitator. Direct steam injection provides not only rapid heating, but prevents heat loss and heat inertia, in comparison with  models which employ heating through the jacket.
Mixing of the product in the MH 120 cooker is carried out in two planes. Mechanical mixing, grinding and homogenization of the product is achieved by using the built-in type homogenizer, of the rotor-stator type. The heating and mixing, carried out in a different plane, is achieved via direct steam injection.
The integrated high rotor-stator type homogenizer enables rapid mixing, homogenization and comminuting of the particles of the product to 3 microns in just a few minutes. The working components of the homogenizer can be changed to produce different types of product.
The design consists of a thermally insulated cooking vessel, built-in homogenizer of the rotor-stator type, a direct steam injection system, and steam mixing and heating systems.
Advantages:
Reduced cooking time of product due to intense heating.
Efficiency – prevention of loss of heat energy, by direct injection of steam into the product.
Versatility – the steam mixing system yields effective results at any pressure of steam available at the customer's facilities.
Uniformity of preparation and quality of the finished product, due to rapid heating and intense mixing in two planes.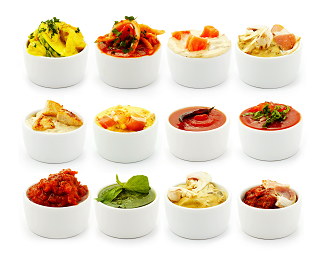 Options:
A wide range of options allows choosing the plant that will best fit the desired production process:
heating through a jacket

possibility of cooling

vacuum version

manufacturing the equipment from AISI316 grade stainless steel

can be equipped with any additional devices to create a complete production line according to customer's technological process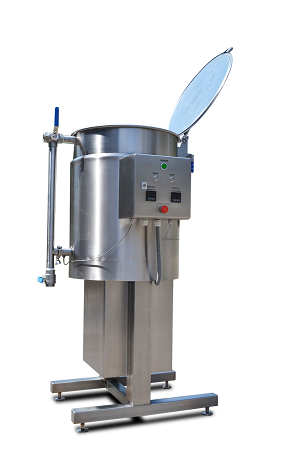 Dimensions:
A:       910
B:    1 100
C:    1 580