Honey creaming machine | Honey creamer CH Light
Model: Honey creaming machine | Honey creamer CH Light NORMIT
65 / 130 / 270 / 400 / 670 / 800 / 950 / 1 300 / 2 700 / 3 300
Honey creaming machine | Honey creamer CH Light machines are a comprehensive performing mechanism, and due to their interchangeable construction and many different choices, may be applied for the production of creamed honey, in bigger or smaller capacities.
This equipment contains an automated control mechanism, enabling programming the specific desired cycle of processing.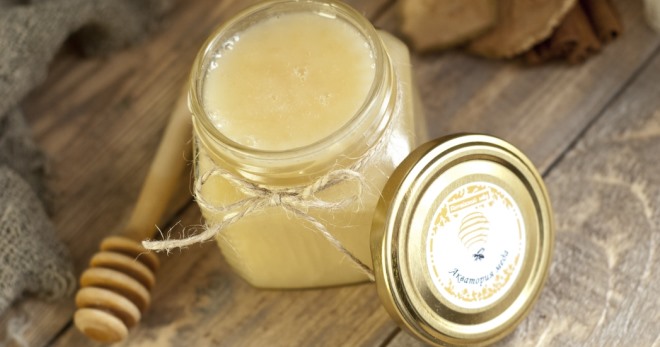 Honey Creamer CH Light was designed for performing controlled crystallizing of thawed honey at atmospheric pressure.
Honey creaming machine is a commercial commensurate of the most of machines for manufacturing of cream honey, designed for particular beekeepers and honey producers manufacturing honey in smaller capacity. Even though the creamer is affordable with smaller productivity, it is constructed for intense working cycle.
Honey is crystallizing in a certain stirring mode with a specifically formed mixer, subsequently chilling of the honey and keeping its temperature at the required level. The automated control mechanism combines the stirring and idle cycles thus the optimum crystallizing is accomplished.
The cooling device and the automated control mechanism are part of the set. The Light range mixer is fitted with exclusive scrapers, intensifying the process of heat exchange between the material and the chilling source, together with assuring an ideal even allocation of crystals that are formed inside the entire volume of material.
Benefits:
• In Normit honey creamers, process takes less time than in standard equipment.
• No need for additional equipment, all you require is assembled in the CH Light Honey creamer.
• The machinery is compact and enables you to pre-melt the honey, plus some versions operates under vacuum.
• Ability to manufacture creamed honey, even when adding different kinds of ingredients like berries, nuts, dry juice etc.
• Solid crystallized form of the final material.
• The final material resists delaminating.
• The machinery is produced in our manufacturing plant in Europe with all parts produced in EU.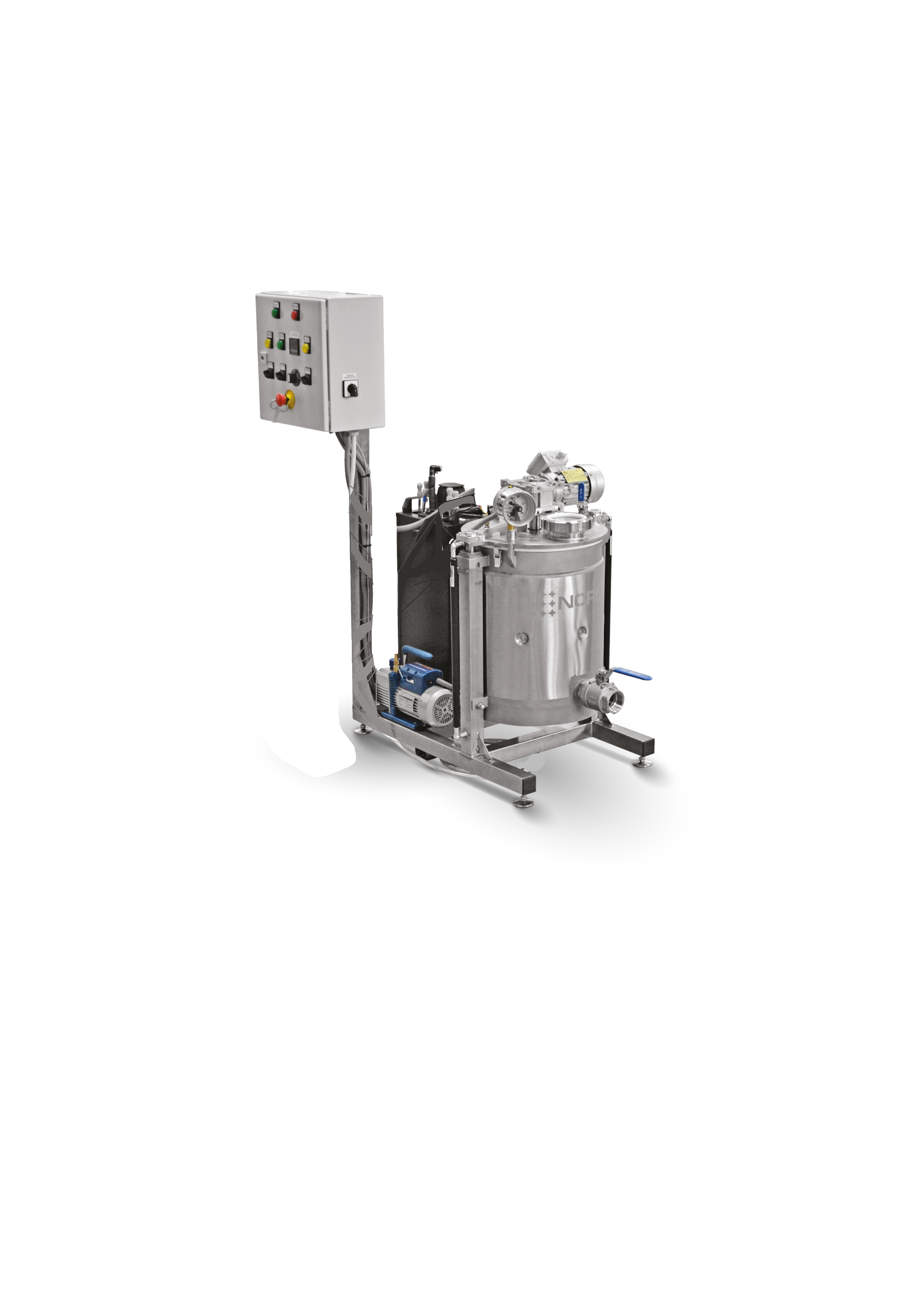 Model: CH Light 65                                       Model: CH Light 130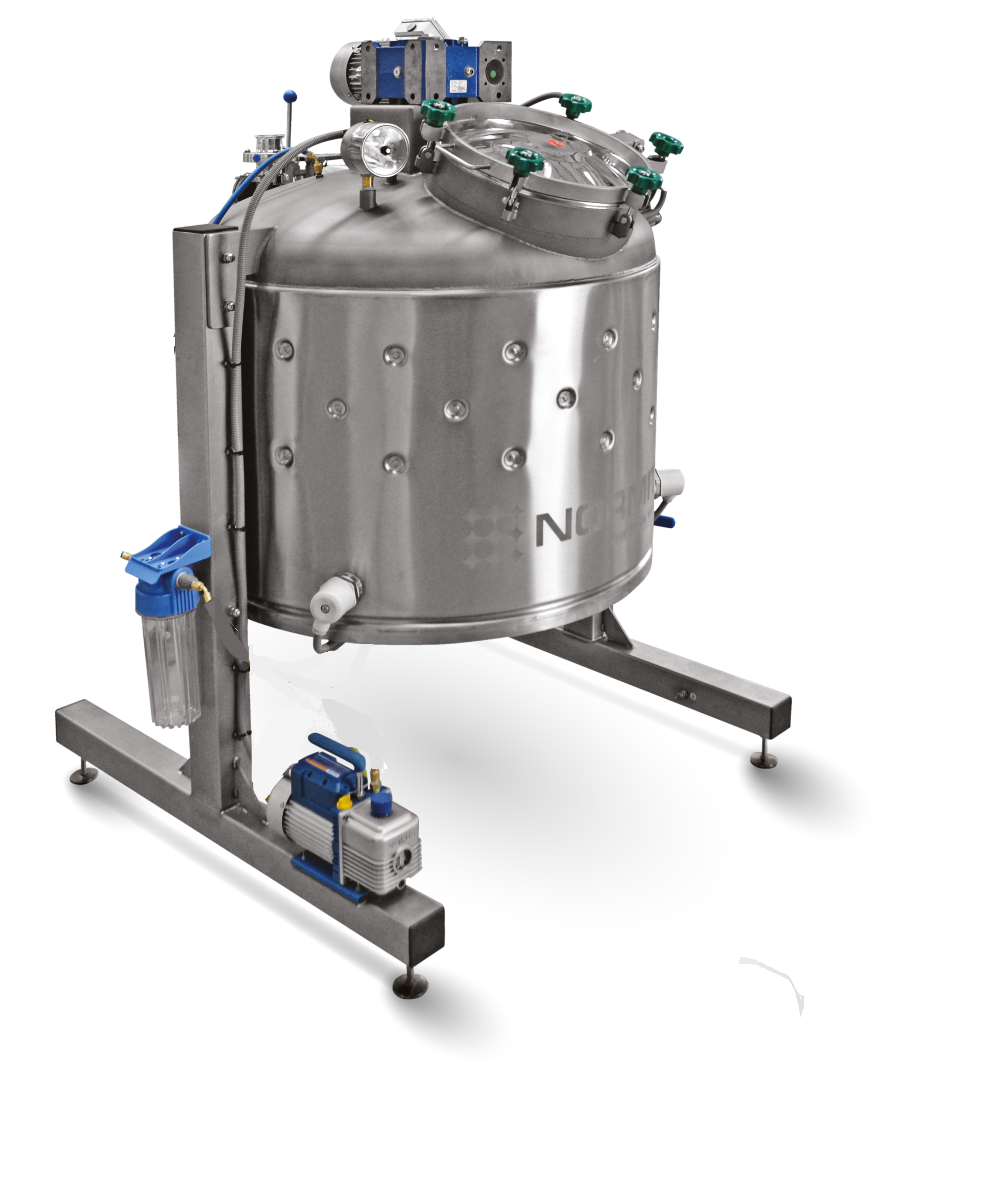 Model: CH Light 400                                    Model: CH Light 800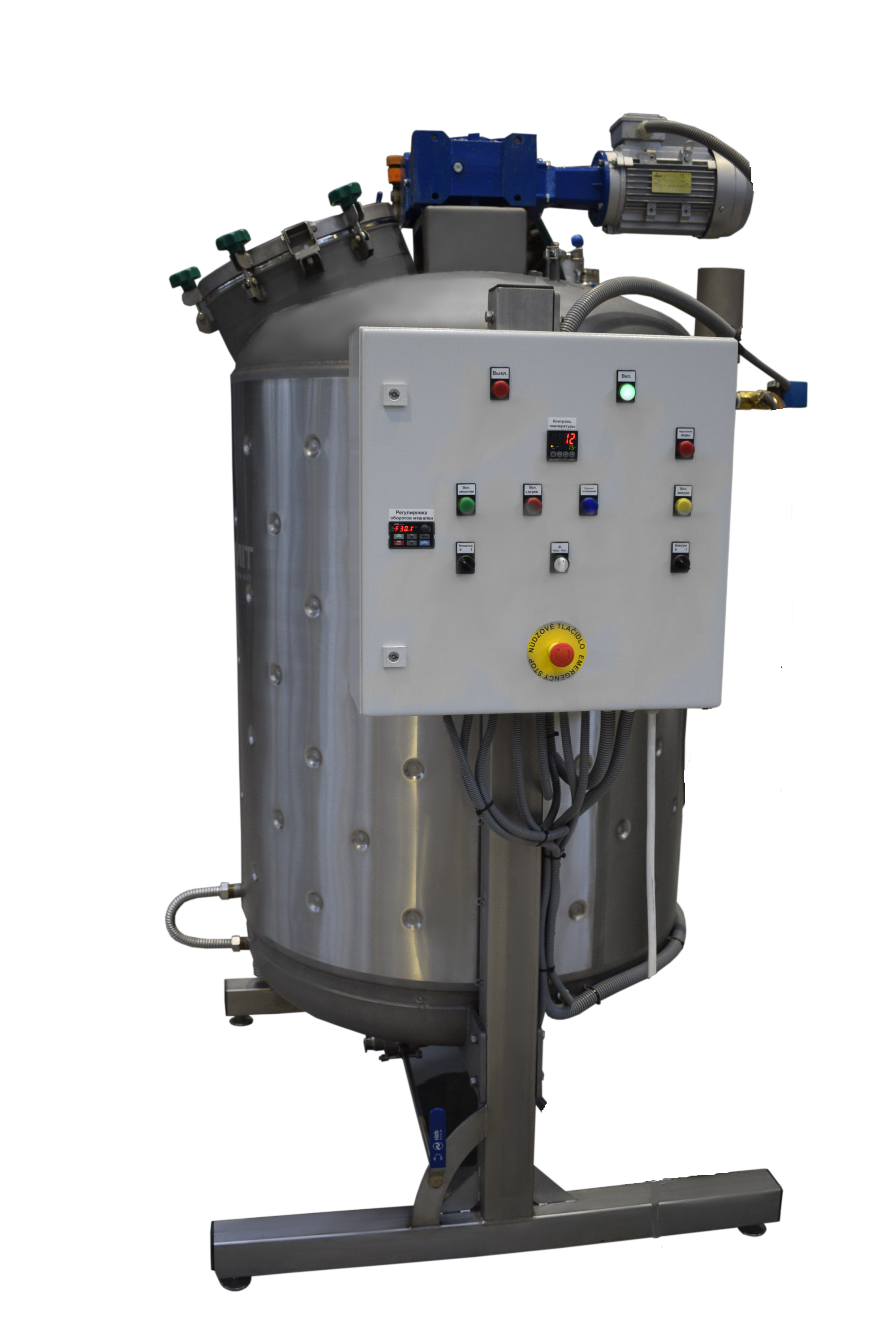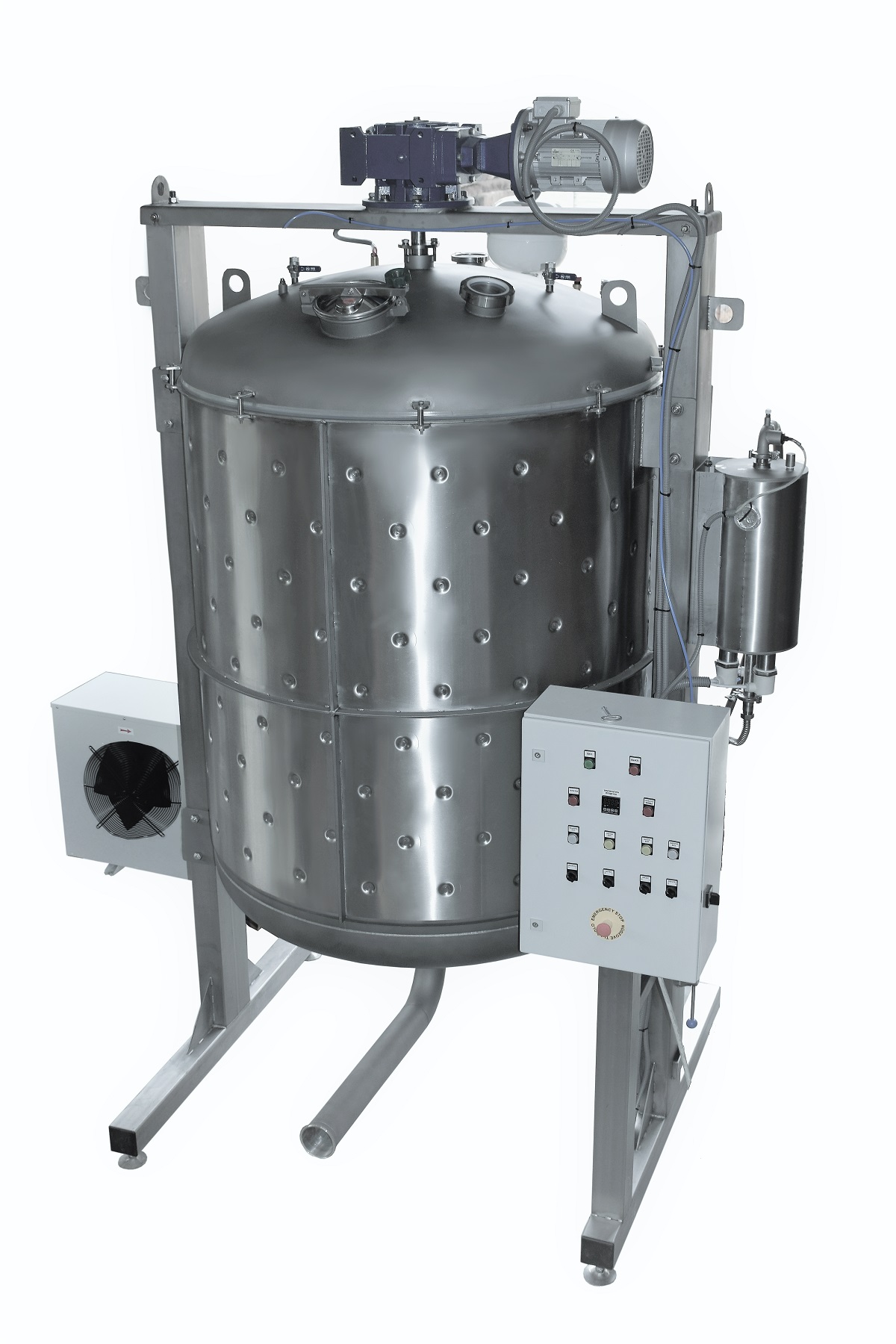 Model: CH Light 1300                                 Model: CH Light 2700, 3300
| | | | | | | | | |
| --- | --- | --- | --- | --- | --- | --- | --- | --- |
| Model:  | 65 | 130 | 270 | 400 | 670 | 950 | 1 300 | 2 700/3 300 |
| Batch load,kg | 65 | 130 | 270 | 400 | 670 | 950 | 1 300 | 3 300 |
| A: length, mm | 1 300 | 1 550 | 1 700 | 1 700 | 1 500 | 1 900 | 1 550 | 1 900 |
| B: width, mm | 900 | 775 | 925 | 1 500 | 1 290 | 1 600 | 1 600 | 2 000 |
| C: height, mm | 1 430 | 1 660 | 1 740 | 1 920 | 2 100 | 2 150 | 3 900 | 3 400 |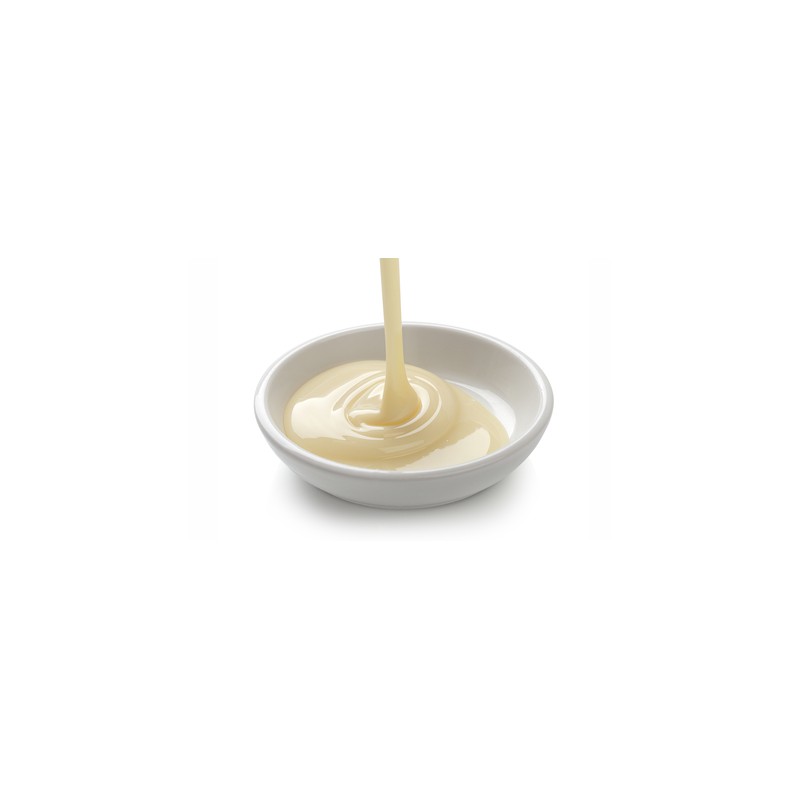 For information in Russian language please follow the link кремовалка