Belt dryer Normit DR5 | Industrial food dryer
Model: DR 5
Belt dryer Normit DR5 | Industrial food dryer - advantages:
Minimal losses

Silent running

The absence of air lowers the risk of burning
Belt dryer constructed to dry and roast of many different ingredients like:
nuts

almonds

hazelnuts,

sunflower seeds,

and the like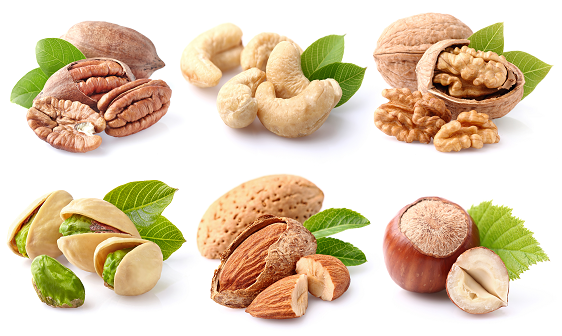 Due to the infra-red radiation plus sealed structure, the heat processing is performed with no external air, substantially improving the effectiveness plus adding a appealing flavor and aroma to the finished product - no need for external air humidity.
Because of no ventilators and no air circulation, there is no smoke and undesirable odors in the manufacturing facitlity.
Keeping all beneficial features + adding of highly effective scorching energy - from an infrared emitter.
The consistency of roasting due to accurate adjusting of the height of the product layer, various speeds of belt, the stirring of the material by motion between the levels, the highly precise temperature control, together with the choice of extra stirring mechanism.
Industrial food dryer - Construction
Industrial food dryer is completely constructed from stainless steel. While roasting is usually accomplished with the existence of salt, the stainless steel ensures longer service life and stability.

All cables and other elements (excluding the product and framework) are divided by bars. The higher temperature accomplished in the frying section has minimum effect on the system parts.

Higher temperature bearings enable a longer maintenance interval.

Infra-red heaters are placed over and under the conveyor belt to accomplish maximal effectivevness and consistency of roasting.

Thermo-insulating panels constructed out of stainless steel ensure improved thermal insulating, and may be conveniently disassembled if necessary.

Each infra-red emitter has a protective cover that prevents dust from entering the product, preventing burning.

The main doors open, providing fast entry to the main components.

All insulation panels are fitted with higher temperature seals.

A magnetic separator is located at the furnace outlet.
Nuts drying oven - Hygiene 
Every level has an automated belt sanitating mechanism with waste collection.

Optionally, a cleaning mechanism may be installed.

Under the roaster are a waste and dust pickup.
Belt dryer - Heating system
Continuous roasting system - Dry roasters are manufactured with electric heating (or optionally with gas heating).
Electric heating is optimal for this type of device because there are no undesirable smells that could enter into the product and the natural scent does not escape through the fans but remains in the product.
Belt dryer Normit - Control system
The automatic control allows you to set different temperature separately for each module.

The conveyor speed and the product's frying time are automatically regulated.

The control panel can be fully opened for quick access to temperature sensors. The panel is also mounted on the frame but extended onto the brackets, what eliminate heat transfer from the roasting equipment.

Amendable legs enable to set the roaster in the horizontal position to balance the uneven floor.

The roaster is delivered to the client entirely assembled. On-site installation is not required, which saves time and money when putting the machine into operation.
Optional
Water supply system inside the roasting oven in case of a fire

Installed cleaning system

Loading conveyor for uniform material distribution

Ability to have Teflon Belt
Dimensions:
LxWxH, mm - 4 250 x 1 400 x 2 450